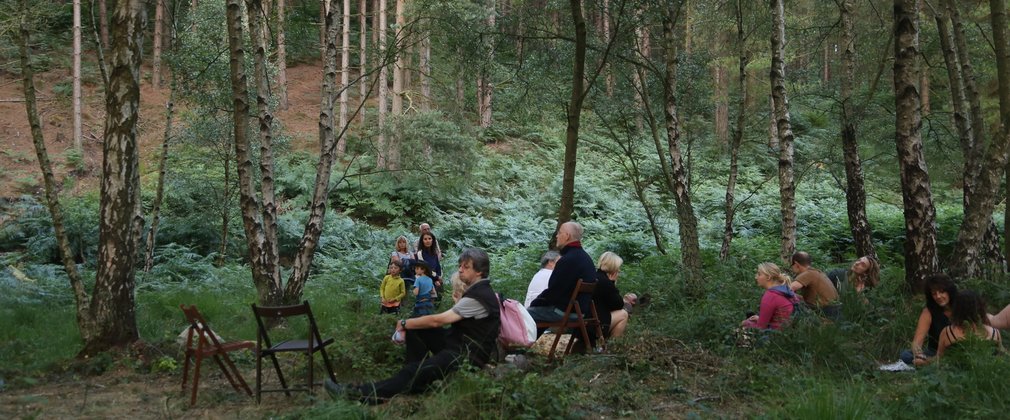 Daniel Jones and James Bulley, Living Symphonies, Summer 2014
Updated 29th May 2019
Project background 
Living Symphonies was a highly ambitious piece of new music, composed by Daniel Jones and James Bulley, that grows in the same way as a forest ecosystem, portraying the second-by-second activity of the forest's wildlife, plants and atmospheric conditions.
A never-ending symphony of sound unfolds in real-time amongst the canopy, trees and undergrowth providing a remarkable new way for audiences to explore forests with their ears as well as eyes.
Watch a film about Living Symphonies.
Tour dates
High Lodge, Thetford Forest - 24 to 30 May 2014
Fineshade Wood - 21 to 26 June 2014
Cannock Chase Forest - 26 July to 1 August 2014
Bedgebury National Pinetum - 26 August to 7 September 2014
Partners
Living Symphonies was created by artists James Bulley and Daniel Jones and was delivered in partnership with Forestry England and Sound and Music. Living Symphonies is supported by Arts Council England's Strategic Touring Fund, Forestry England, Sound and Music, PRSF and Bowes and Wilkins.