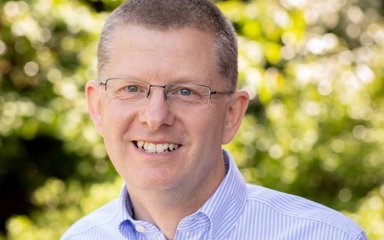 Mike became Chief Executive of Forestry England in August 2019.  Mike was determined to work in forestry from an early age and graduated in forestry from University of Aberdeen in 1990.
He has extensive experience as Forest Management Director for South England for 12 years, Chief Operating Officer from 2015 as well as previous roles with the Independent Panel on Forestry, Forestry Commission and Defra.
As Chief Executive, Mike provides leadership, strategy and direction to Forestry England, and is directly accountable to Parliament for the organisation, its funds, staff and physical resources.
Mike is married with two grown up boys. When not at work, he can be found cultivating an allotment, walking on the coast or helping to lead his local church community.
Mike says, "Forestry England is a great organisation; expert in what we do and with a real can-do attitude. In 2019 we celebrated our centenary and I am incredibly proud to be leading the organisation towards another hundred years."