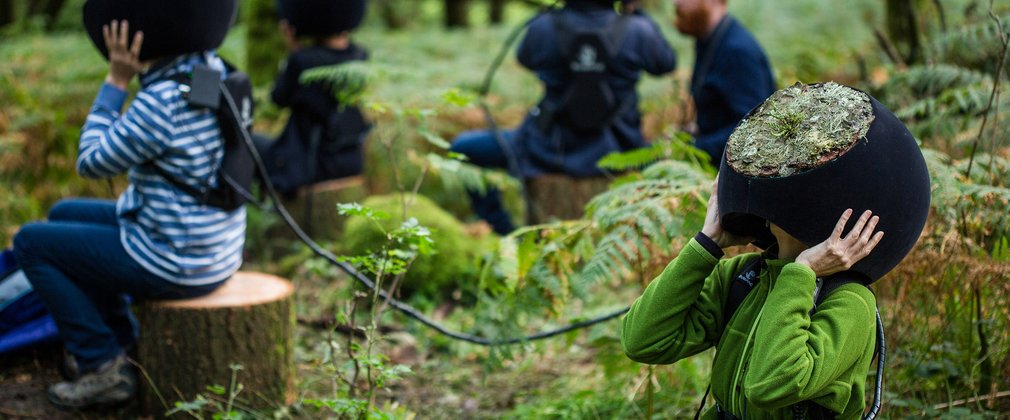 Marshmallow Laser Feast, In the Eyes of the Animal, 2015
Updated 9th December 2019
Project background 
In September 2015, Abandon Normal Devices released the critically acclaimed In the Eyes of the Animal.
Originally filmed in Grizedale Forest using Unmanned Aerial Vehicles (or 'drones') and bespoke 360 degree cameras, and set to a binaural soundtrack using audio recordings sourced from the surrounding woodland, In the Eyes of the Animal  tells a fantastical short story through the eyes of forest creatures. Audiences were immersed in the vibrant landscape belonging to woodland creatures from the comfort of their own home.
The virtual reality experience then wowed audiences on its UK and international tour, becoming an audience favourite at Sundance Film Festival 2016 as part of the 10th anniversary New Frontier programme, a showcase for the world's leading new cinema, installation, virtual reality and performance. 
Experience In the Eyes of the Animal  
In the Eyes of the Animal was originally filmed at Grizedale Forest.
Presented as part of the AND festival at Grizedale Forest on 18 - 20 September 2015. 
For a full list of tour dates and locations, please see here. 
Partners
Co-commissioned by Abandon Normal Devices (AND) and Forestry England's Forest Art Works. The online production has been supported by The Space. Produced by Abandon Normal Devices and Marshmallow Laser Feast. Supported using public funding by Arts Council England and Forestry England. Equipment supported by Nvidia and Sub Pac.