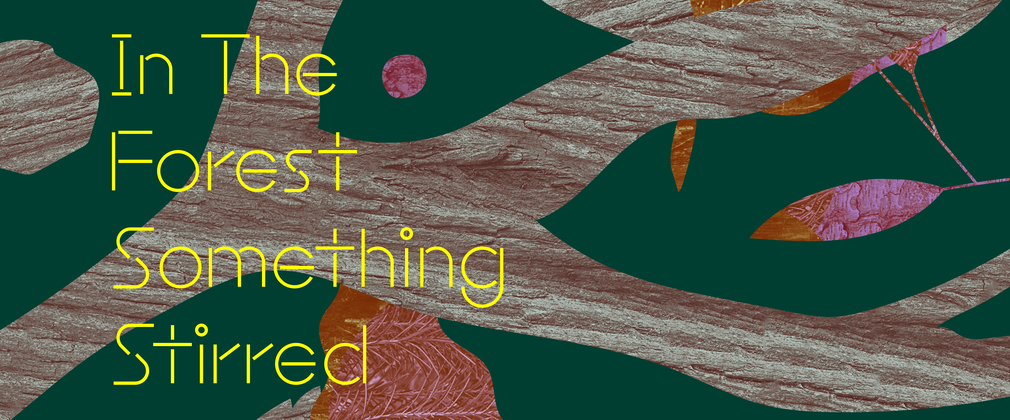 In the Forest Something Stirred
In the Forest Something Stirred is an online exhibition featuring Treeline by Ruth Maclennan and Natural Error by Rodell Warner.  
These two digital artworks have been specifically commissioned by Forestry England in partnership with Film and Video Umbrella to coincide with COP 26, the UN's summit on climate change being held in Glasgow in November 2021. 
Following the public call out for audio and video material for Treeline, artist Ruth Maclennan received footage from across the world. The film features forests and treelines in countries such as Myanmar, Indonesia, Ethiopia, India, USA, Spain and the UK. The accompanying audio was also submitted by people participating in the call out.  Treeline's depiction of an endless landscape invites us to reflect on the interconnectedness of our planetary ecosystems while each individual clip underlines the unique qualities, characteristics and threats faced in the locations where filming has taken place. 
Natural Error by Rodell Warner presents six species that are either threatened with extinction or have been successfully reintroduced into our biosphere. The artwork's glitch aesthetic references malfunctioning laptops and devices where glitches are often an indicator of a system crash on the horizon.  Pairing a glitch aesthetic with species that are under threat or being reintroduced is Warner's way of raising awareness about the many social, ideological, economic and political upgrades that are necessary to live in harmony with our planet. 
Artworks from In the Forest Something Stirred will be featured in exhibitions at the Hunterian Art Gallery at the University of Glasgow, and John Hansard Gallery, Southampton. 
 
In The Forest Something Stirred is co-commissioned by Film and Video Umbrella and Forestry England.
Supported by John Hansard Gallery, University of Glasgow and Arts Council England.