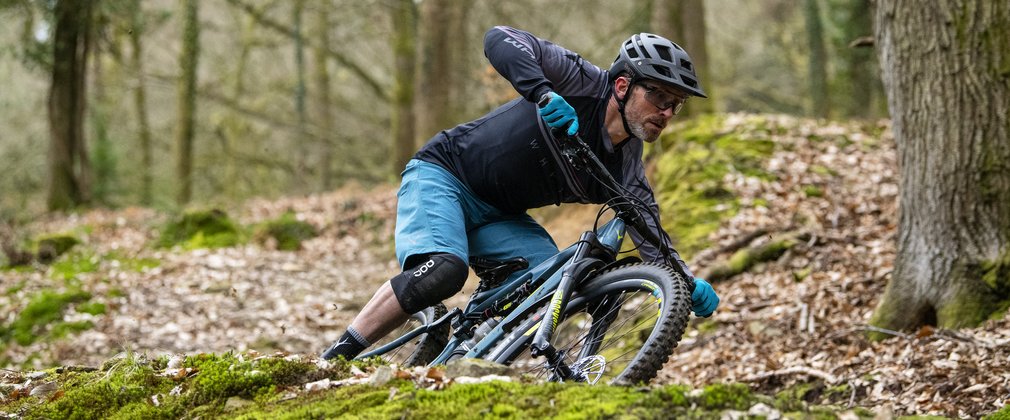 Unauthorised trail building
Mountain biking has seen a huge increase in popularity over the years with an explosion during the COVID-19 pandemic. This has caused an increased demand and maintenance for our authorised trails and the building and riding of more unauthorised trails.
Our position
In Forestry England we are riders ourselves and have supported mountain biking for many years. From family trails to competition downhill trails our investment has been significant and diverse. We know that unauthorised trail building is part of mountain biking culture however, as the sport grows and matures, if we don't look at that culture and begin to discuss what is acceptable then we risk damaging the sport.
We often see trails that are built with limited knowledge of how this might affect other forest users, the harm it can cause to our sensitive wildlife and the damage it can do to important archaeological sites. We simply can't and won't ignore these risks.
Building trails without a landowner's consent is illegal and people that build unauthorised trails may be liable for any harm to those using the trail or where the trail is hazardous to other forest users. Any action we take on unauthorised trails is led by safety and protecting the environment.
If you are digging and building unauthorised trails, or are part of a group that is, please stop. Consider getting in touch with us confidentially, to see if we can somehow work together.
If you see any particularly dangerous or damaging activity, please let us know with as much detail as you can so we can act swiftly to keep people safe and protect the forests. 
Here are our top tips for riders to keep our forests and environments safe:
If you are riding a trail that is not waymarked - it is not an authorised mountain bike trail, and you are riding at your own risk. It has not been approved by us, inspected, maintained, or managed. Instead find authorised mountain biking trails near you.
You have a responsibility for your own and other visitors' safety. Always ride within your limits and wear your helmet.
You need our permission to build on land we manage. Please contact your local forest for any trail-building opportunities.
Follow forestry operational safety signage - it is there for a reason.
Ride prepared - carry water, tools, spare layers, first aid kits, map - take responsibility for your own actions.
Be kind and respect other users of the forest - be aware of walkers and horse riders you may come across during your ride.
Don't be a rubbish visitor – take your litter home.