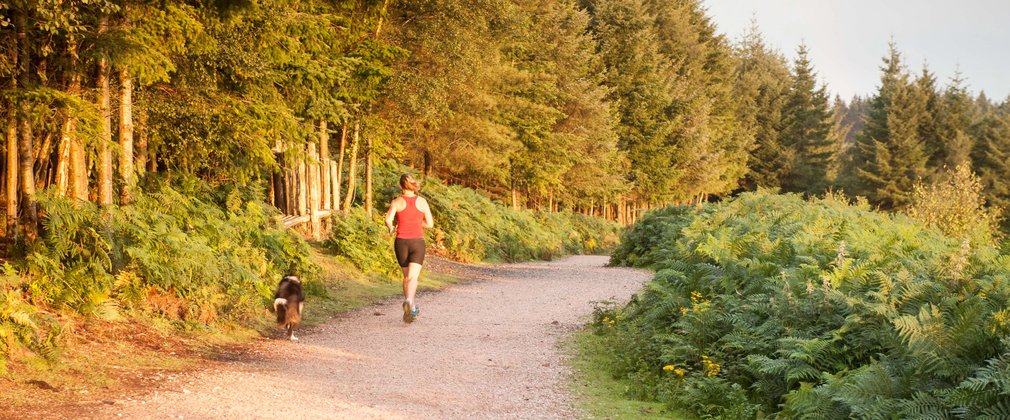 10km running route
This peaceful route leads you deeper into the forest to explore our beautiful and varied woodlands. Keep your eyes open for a glimpse of deer through the trees and look up to see if you can spot buzzards and kestrels flying overhead.
Trail information
Follow the purple markers.
---
This route is a combination of all-weather and trail tracks, which can be muddy in places.
---