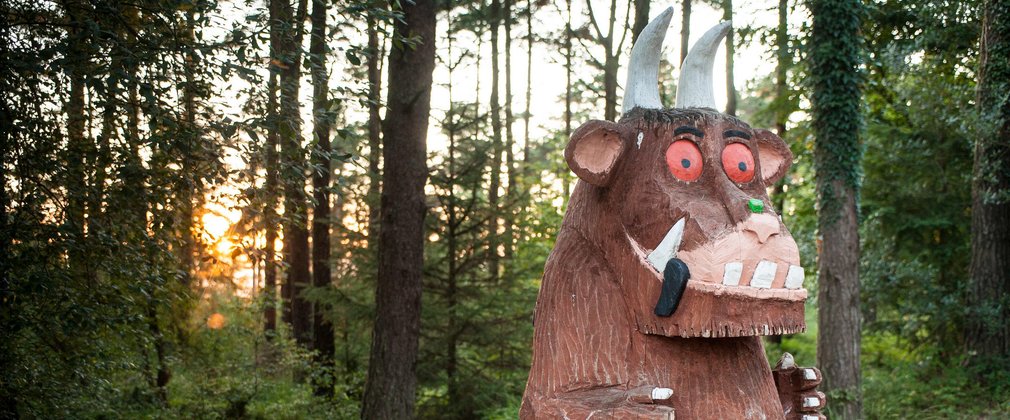 Gruffalo Sculptures at Bedgebury Pinetum
When you explore the National Pinetum you may spot the Gruffalo and his friends. Can you find them all?
Bedgebury National Pinetum is fairly big, covering some 128 hectares and the seven large wooden Gruffalo sculptures are hiding amongst the trees. The Gruffalo, Gruffalo's child, Fox, Mouse, Snake, Squirrel and Owl are spread out across the whole pinetum.
It's a good idea to pick up a map at the visitor centre information office before you start your adventure. Younger ones may need more than one day to meet all of the Gruffalo characters or maybe plan in a stop at the cafe to rest.
Take care: The Gruffalo and his friends are not waymarked and are hiding off hard paths along a 2.5 mile walk. There are some steep and grassy slopes along the way.
We'd love to see your photos of you with the Gruffalo and his friends: you can post them on @BedgeburyPinetum and our Forestry England facebook page  - we'd love to see them.
Activity information
Bedgebury National Pinetum and Forest, Lady Oak Lane, Goudhurst, TN17 2SJ
Visit the visitor centre information office for clues on where to find the sculptures