Tall trees trail at Blackwater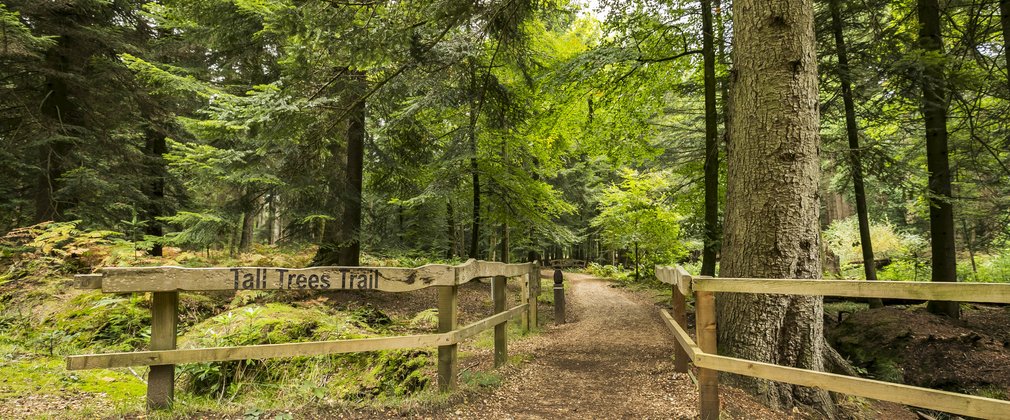 Tall trees trail - a walk under the impressive giant redwoods in the New Forest
From the car park walk under the wooden archway and cross over the road, the marker posts guide you along a shady path beneath mighty Douglas fir trees and redwoods that were planted during the reign of Queen Victoria.
Along the trail you will encounter the biggest trees in the New Forest – the giant, commonly known as the Wellingtonia coast redwood. The giant sequoia tree can grow to be the largest living thing on earth.
You will also see many Douglas fir trees. They have extremely thick corky bark that helps protect them from fire and insect damage – just like the coast redwood trees. Douglas fir trees are very valuable as a timber tree, as their wood is very hard and durable.
Trail information
Blackwater, Ornamental Drive, Lyndhurst, SO42 7QB
The path has a fairly smooth, gravel surface with one very gentle slope. There are frequent spots to rest and admire the view and no gates along the trail.