The nation's forests are open, but please read our coronavirus guidance before you visit
-
read our guidance.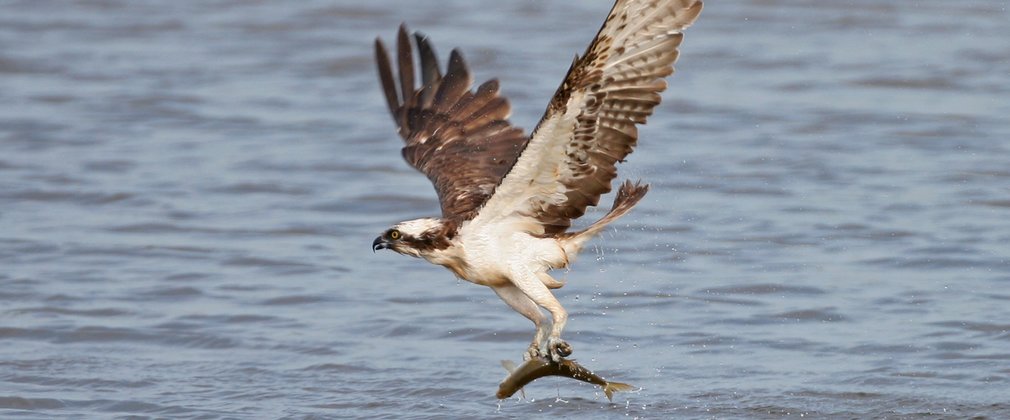 Once known as the fish hawk, ospreys are a spectacular bird and superb fisherman. Every year, visitors flock to Kielder Water and Forest Park to enjoy views of the ospreys hunting over the water. But they have not always been so loved.
Diving into the water with wings swept back, an osprey thrusts its talons into a fish below the surface. Historically, ospreys were once widely distributed and hunted over the extensive network of Northumberland marshes. Persecution and loss from egg collectors caused the population to crash, resulting in the species becoming extinct in England in 1847. Decades later the birds also disappeared from Scotland.
In 1954, Scandinavian birds naturally re-colonised Scotland. Just fifty years later there were almost 160 breeding pairs. Ospreys started to be seen passing through Kielder Forest on the way north to nesting sites in Scotland. But as the number of breeding pairs grew, more and more of the best nesting spots were taken up.
It was just a matter of time before they stopped south of the border. To encourage their return, we installed a number of platforms around the forest. Then in 2009, after an absence of almost 200 years, ospreys finally returned to nest in Northumberland.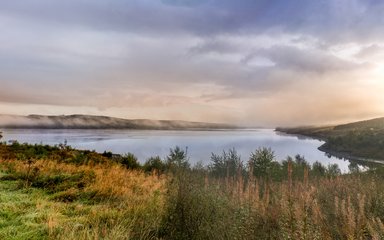 "It's an exciting time, and the continued success of the ospreys is a joy to see."
- Tom Dearnley, Forestry England Ecologist
In spring each year, the birds return from their wintering grounds, mainly in West Africa. By 2018 Kielder was home to five breeding pairs of ospreys. This year there are 6 nests with eggs.
Tom Dearnley, Forestry England Ecologist, explains: "It's an exciting time, and the continued success of the ospreys is a joy to see."
The first osprey chick of 2019 hatched on Friday 24 May, followed swiftly by 9 more over the next week. Nest 1A had a rare clutch of 4 eggs, and all 4 have now successfully hatched.
Over the next week, around half a dozen more chicks are due to hatch. This year's chicks will have names starting with the letter 'C', and these will be revealed once the chicks have their leg-rings.
Tom continues, "We are rooting for all the chicks. It's fantastic that 4 nests have chicks hatched, and it's just a short wait until we find out about the final 2 nests."

The Kielder Osprey Project is a partnership between Forestry England, Northumberland Wildlife Trust and Kielder Water & Forest Park Development Trust.