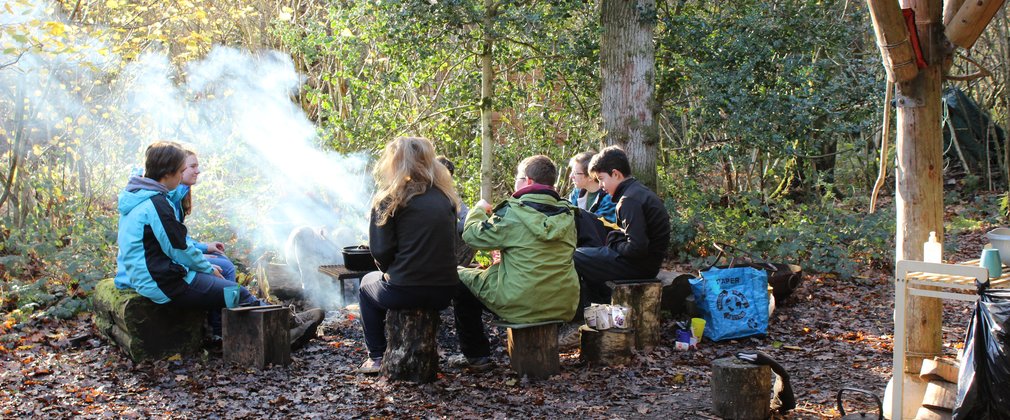 Established in 2012, Westonbirt Arboretum's community progamme helps people with mental health conditions, addictions, behavioural difficulties, autism and dementia through the power of trees.
Over the years, it has worked with more than 160 community organisations to enable 6,500 people to take part in woodland craft, creative and sensory activities, providing a huge range of benefits to their health and wellbeing.
Each group visits the arboretum regularly for several months, taking part in immersive experiences that encourage an emotional connection with nature.
A group leader helping people with psychosis says visiting Westonbirt can be life-changing:
"Some people are very isolated and find it extremely difficult to talk to others. Then they come to here and find they can just naturally chat about stuff.

"I think people get fed up of being recognised as someone with schizophrenia sometimes, they just want to be recognised as people."
The power of trees
It has been suggested that people with mental health conditions are less likely to engage with nature. But at the same time, when they do, it can help transform their perspective and improve their wellbeing.
This is why inclusive and supportive programmes like the one at Westonbirt are so important.
A lady taking part in a drug and alcohol rehabilitation programme said:
"My favourite thing was the mindfulness. It's about you being in control, sitting there and seeing what's in your mind but not letting it take over and just letting things pass through.

We walked through the other side of the arboretum up through the redwoods and we all found a bit of time to go off and sit by ourselves so I chose a tree and sat down next to it put my jacket over my knees like a little old lady.

The sun was shining down on me and you could hear the birds. I've never really sat and listened to the birds but I got lost in that tranquil moment. It felt really calm and safe."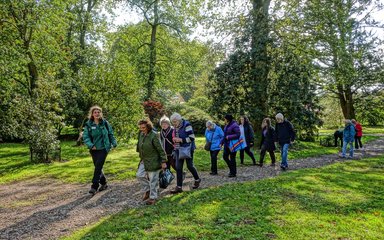 Providing for the future
In order to continue this vital work, the Friends of Westonbirt Arboretum are now fundraising for a new community shelter, so that community groups can have a sheltered area that is bespoke to their needs.