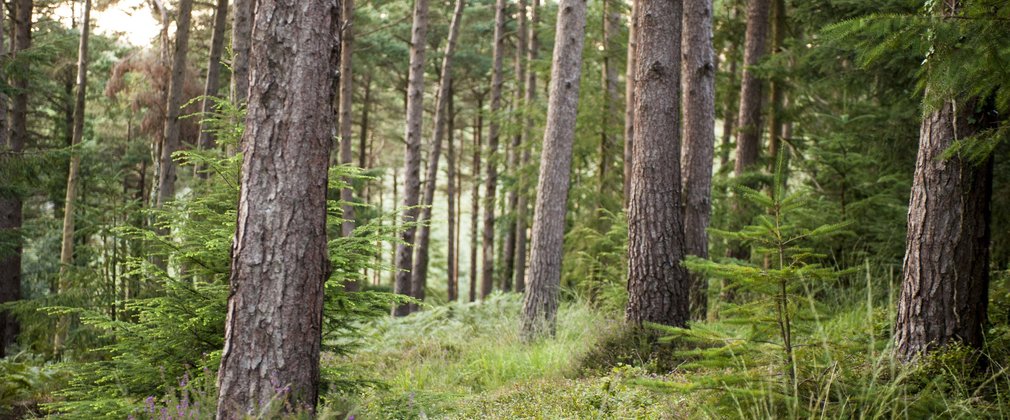 As our two successful applicants to our writers in the forest residency Zakiya and Tiffany join us in our centenary year to tell the story of our forests. Ahead of starting their residencies we caught up with them to hear about their background, what inspires them, and how they plan to use the forest residency. 
Tiffany
I'm a 27-year-old author and artist from Petersfield in the South Downs, Hampshire. I work from my home studio as a freelancer but it's a little varied! I write books, write and illustrate magazine features, give talks, host a podcast, make my own zines, manage an Etsy shop and occasionally appear on TV & radio. Everything I do is inspired by environmentalism, creativity and a passion for the natural world, and I also follow a vegan, minimalist lifestyle to rebalance my relationship with the planet. At the moment, I'm working on the launch of my next book Dark Skies, published by Bloomsbury in September 2019. It was inspired by a year exploring the landscape at night to see how we connect with nature after dark.
Zakiya
I'm a researcher and community volunteer based in Bristol. I've always been interested in nature and culture having lived in 4 different regions of the world.
I'm working through a PhD in English at the University of Exeter on Caribbean literature in the UK. I want to unearth stories that may have been missed in the history-writing of West Indian literature, the canon of which found its footing in post-war, Empire Windrush London. I am a volunteer at Ujima 98FM and BCFM community radio stations in Bristol.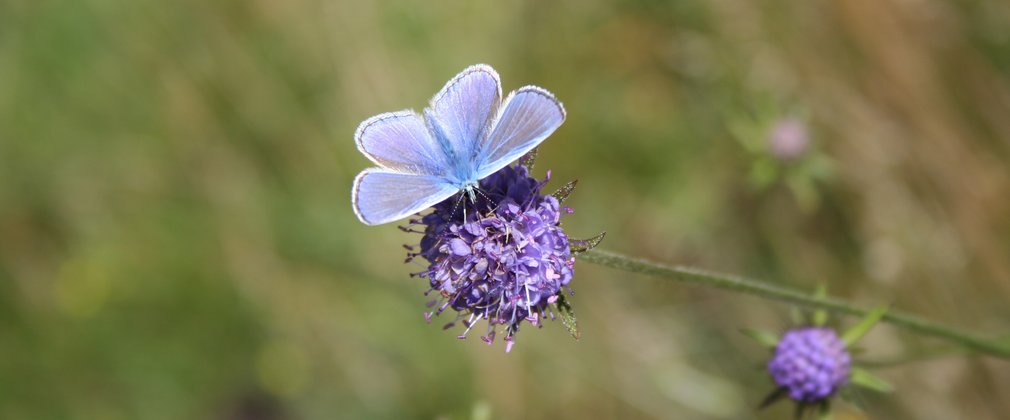 Tiffany
I can't wait to talk to the people who spend time in our forests every day - the researchers, conservationists and educators who know their landscape inside out, to share some of their stories and unearth the secrets of our national woodlands. The residency will be such an amazing opportunity to delve right into the heart of Britain's forests, and I can't wait to see what I discover.
Zakiya
Firstly, I just want to be in the spaces. Closing my eyes, opening them, breathing in, breathing out, appreciating what is there that none of us can make. None of us can ultimately control.
I'm also looking forward to meeting the different forest workers and nature lovers who I am bound to encounter on my journey. What I will learn is yet to be known, but I welcome all the lessons that come from that which has life.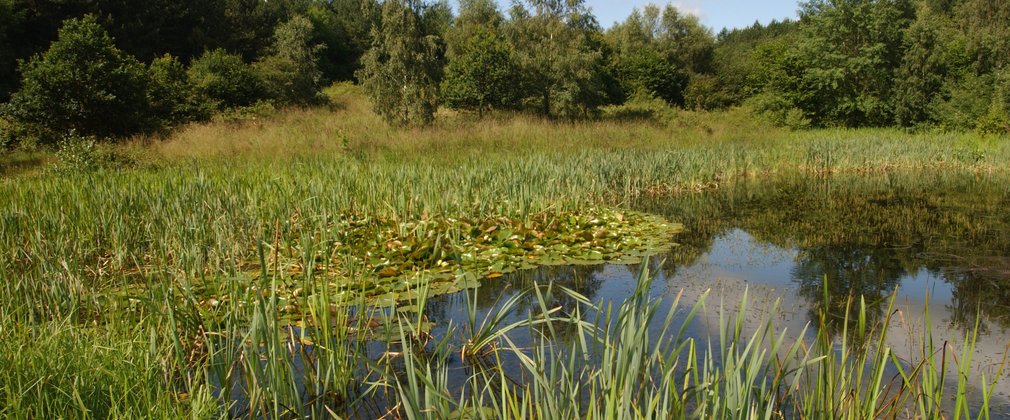 Tiffany
I haven't got a specific forest in mind, but I'd love to spend time in places where conservation work has been carried out to revive rare populations of wildlife, such as butterflies and small mammals. For example, where I live near the River Meon, a very successful project was carried out to reintroduce water voles and eradicate all the mink. I'd particularly love to visit a forest with purple emperor butterflies or pine martens - two species I've never seen!
Zakiya
Hicks Lodge stands out because of its history as a coal mine. I love that it has been repurposed from an environmentally-dirty use to a site that promotes better use of natural space for humans and wildlife.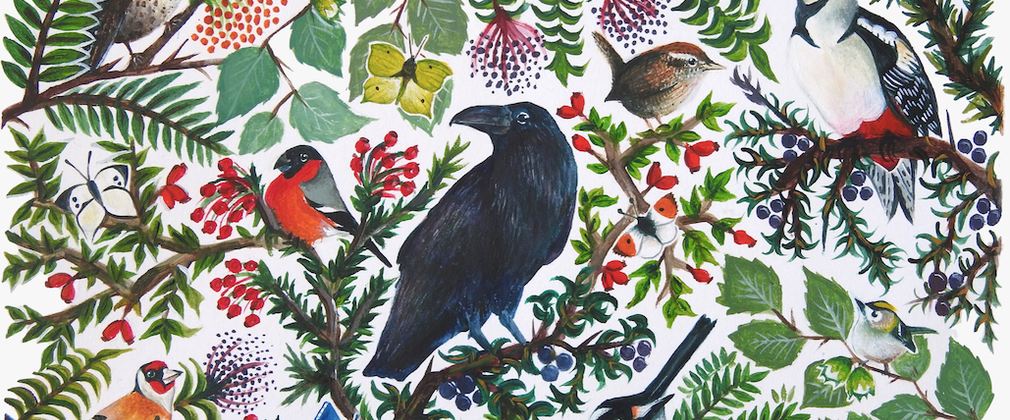 Tiffany
Sometimes people think fiction is the only place to find a good story, but I particularly love evocative non-fiction and narrative poetry that uses the shape and texture of the words to help tell the story. At university I studied the Romantic poets and their long-form narrative poems, as well as the ballad poetry of the Victorians, and both of these had a huge influence on my relationship with poetry. I love fiction as a reader, but as a writer I'm naturally more drawn to non-fiction prose and narrative poetry.
Zakiya
I recently gorged on Game of Thrones and I truly understand why people everywhere are such adamant fans. A lot of scenes are unforgettable, but the moment of wondering 'yow, is that Ed Sheeran?' is stuck in my memory. The idea of seeing him character-deep in a setting so far removed from today was fascinating to me. It's not like it hadn't been done before, but the plot offered such profound character development and intertwined story at every level that when the soldier turned around to be a 21st century pop star I was blown away, left wondering where he fit in to George R. R. Martin's story. It made me think of the different identities and positions that people hold, simultaneously or at different times of their life. I'd most recently been bumping him in his 'Your Body' with Stormzy or on 'Dark Times' by The Weeknd, and here he was stripped of all that, embodying something entirely out of this world.
I am always interested in storytelling that draws me in (or, sometimes, is jarring) because it disrupts my sense of what is normal or what people should be. I like to be reminded that no one deserves to be put in a box.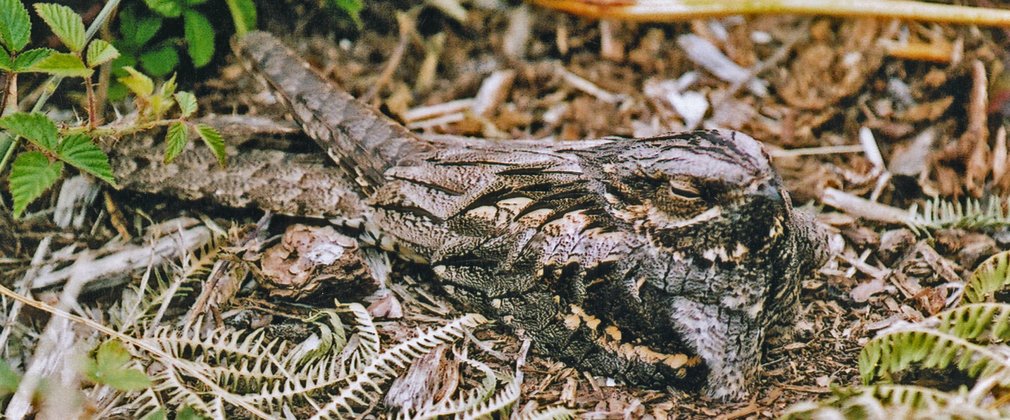 Tiffany
I like nature writing with context, and I think the most important aspect of my work is to try and connect our species with the rest of the ecosystem - to remind us all that we are part of nature, and that nature writing is essentially writing about ourselves. For this reason, I love nature writing that incorporates history, geography, culture, folklore - anything that fills the disconnect we have allowed to form between ourselves and the rest of the natural world. I would love for my work to remind people that we are all connected to our environment, and to inspire others to protect what we love.
Zakiya
I would hope that my point of view is seen as valuable as a British person telling a British story. Nature writing or writing about/within the natural landscape has always been a part of literature in England, I hope to add to this tradition.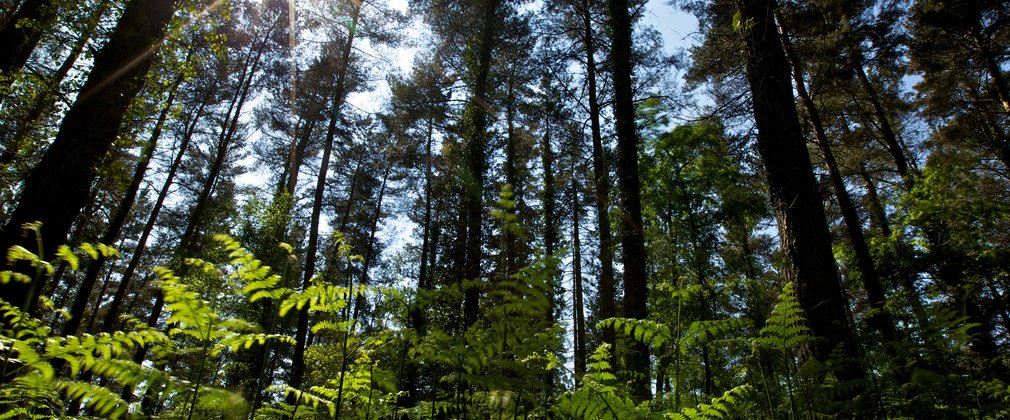 Tiffany
I loved Amy Liptrot's The Outrun and can't wait to see what she writes next. Daphne du Maurier, Agatha Christie, Lord Byron, Philip Pullman and Tove Jansson have been a huge creative influence, and Rachel Carson's Silent Spring is a book I think everyone should read in their lifetime. Musically, I love anything with soul, groove or a juicy hook, particularly Kate Bush, Sam Cooke, Laura Marling, Johnny Cash, Gorillaz, and calypso musicians like Mighty Sparrow and Harry Belafonte. Last year I saw Paul Simon play at Hyde Park - my great musical achievement to date!
Zakiya
I'm not loyal to any one writer or musician bit I do go through phases where I'm totally engulfed in one body of work.
I love reading Karen Lord's stories out loud -  the feelings her fantastical worlds give me are not dissimilar to those I get from the imagined world of Game of Thrones. I read, with anticipation, anything by friend Gladstone Taylor (who has published with another friend at Bookman Express and has self-published his own work from Kingston). Gladstone at times writes vivid magic realism (there's a theme here), but they are extra special for me as a reader since they are set in Jamaica, on a geography and culture that I know first-hand.
Lately, I have been listening to a lot of Jah9 and Kabaka Pyramid – reggae acts who are making moves across the world. I watch performances by US Virgin Islander Dezarie on Youtube over and over again, and when I'm researching or writing I usually have instrumentals from Earl Klugh or J Dilla in the background.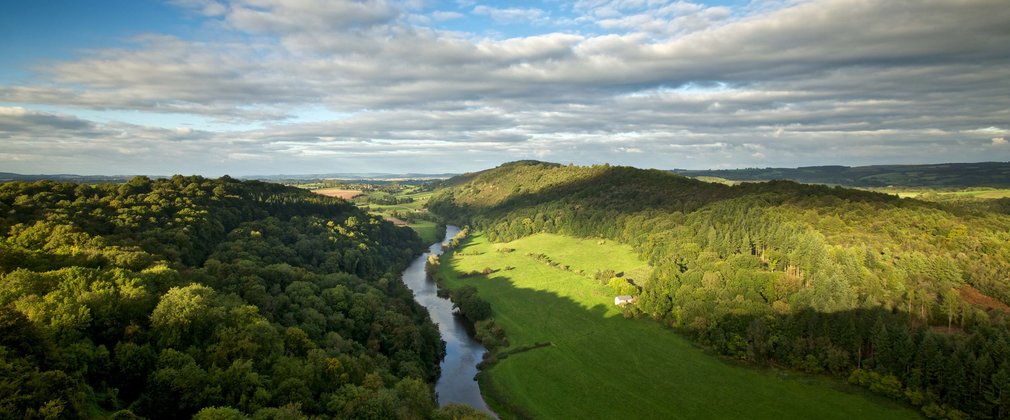 Tiffany
Yes! I have an Instagram account - @tiffany.francis - and I also intend to keep a blog on my website, separate from my regular blog, which I want to use to document my time with the Forestry Commission and project updates.