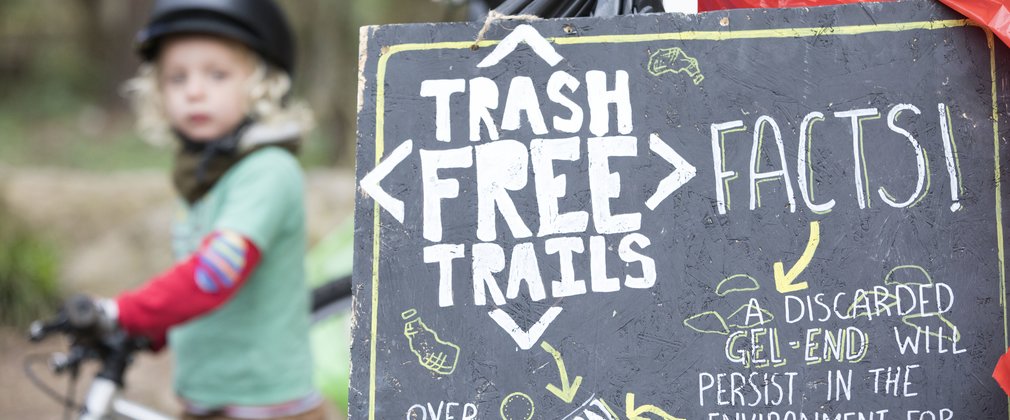 Recent months have shown the value we put on getting into green spaces to escape. The nation's forests have been local refuges to find fresh air and experience the changing seasons.  
We are thrilled to welcome a wave of new adventure seekers who have started finding a new love for nature from their front door, and now from further afield. 

Most visitors take their litter with them or use bins where we can provide them, but more recently our local teams are spending precious time clearing up rubbish left behind. It's all time and money we'd rather spend improving facilities and forest access for all.

Together we can protect our forests by inspiring others to do the right thing. And that's where you can help, by getting involved with an amazing community of volunteers leading the charge.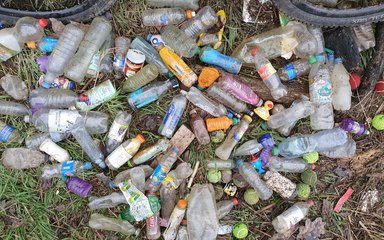 Leave no trace 
You might know the time-honoured rambler's saying: 

"Take nothing but photos, leave nothing but footprints." 

Our forest code shows how you can enjoy forests responsibly and respectfully. Part of visiting the forest includes leaving it safe and clean for others to enjoy its beauty, and grow a positive connection with it.

Not only this, there's a growing concern about the impact of non-biodegradable waste (especially single-use plastic) on land, ecosystems and wildlife. This is central to the mission of Trash Free Trails.
Trash Free Trails  
Trash Free Trails is powered by an incredible group of people who volunteer their time to protect, promote and share trails. They are passionate about understanding the issue through research, finding solutions, and inspiring all who love the outdoors to help clean up the trails and wild spaces we treasure, and that wildlife call home. 

Trash Free Trails aim to clear 75% of litter from trails by 2025 with their recently launched State of Our Trails baseline survey helping to lay the foundations to achieve this ambitious and important mission.
"It is clear to those of us who roam, run and ride that our trails and wild places are becoming ever more choked with litter, single-use plastic in particular. But, can we back this instinctive, anecdotal knowledge up scientifically? No, not yet." ~ Trash Free Trails founder, Dom Ferris 
In 2019, 282 Trash Free Trails volunteers removed and recorded almost 500kgs of litter from just 8 mountain bike trails. An amazing effort but an alarming volume.  

As founder Dom highlights, this is made all the more sober by the research, and lack of, which includes:  
There currently exists only a basic understanding of the effects of plastics in the terrestrial environment (De Souza et al, 2018) 

Scientists believe that annual plastic release to terrestrial ecosystems is 4 - 23 times greater than into the marine environment (Horton et al., 2017) 

Microplastic contamination found in 90% of the soil in Swiss floodplains and nature reserves (Scheurer & Bigalke., 2018)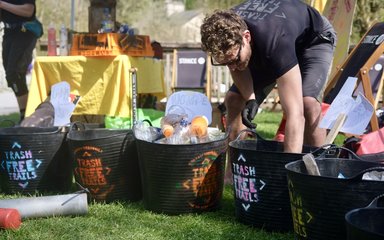 Share the love  
We asked Dom what steps you can take to support their goals and current projects on your next forest visit. 

Whether you're a runner, rambler, rider, or on a family day out show how much your local forest means to you by... 
Taking on a DIY trail clean - make it part of your forest adventure or seek out a local trail clean community. 
Reporting your litter finds to the State of Our Trails baseline survey - efforts and insights of volunteer actions will provide vital data for the report. 
Sharing your love of the forest by telling your story - tag @TrashFreeTrails about every action you take to protect your trails, so they can celebrate and share your efforts! 
Trash Free Trails have created an exciting 5-year plan with projects of all kinds to get involved with. Follow their social media and visit their website to be the first to hear more.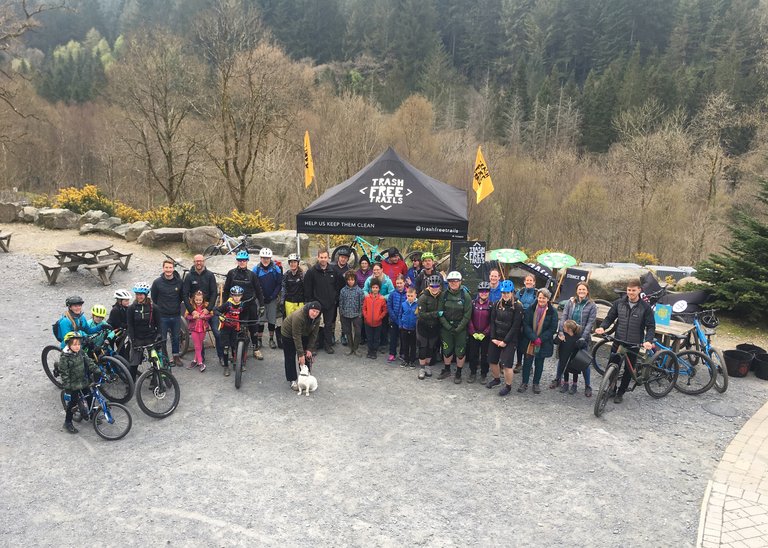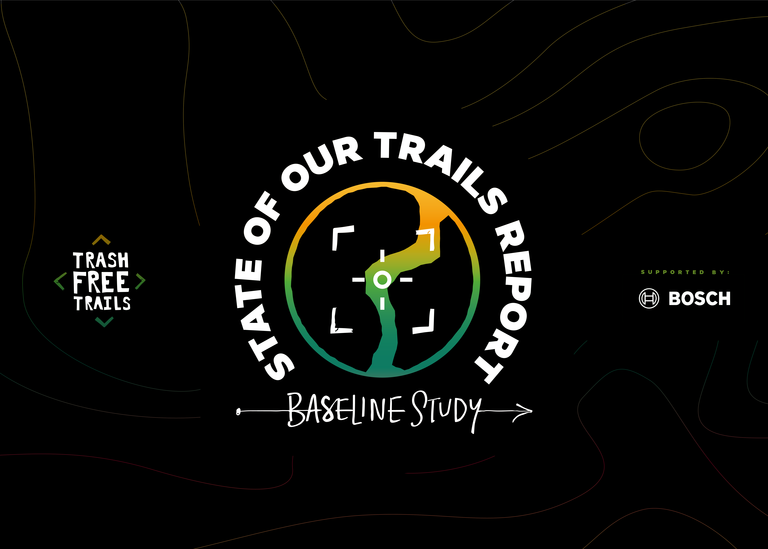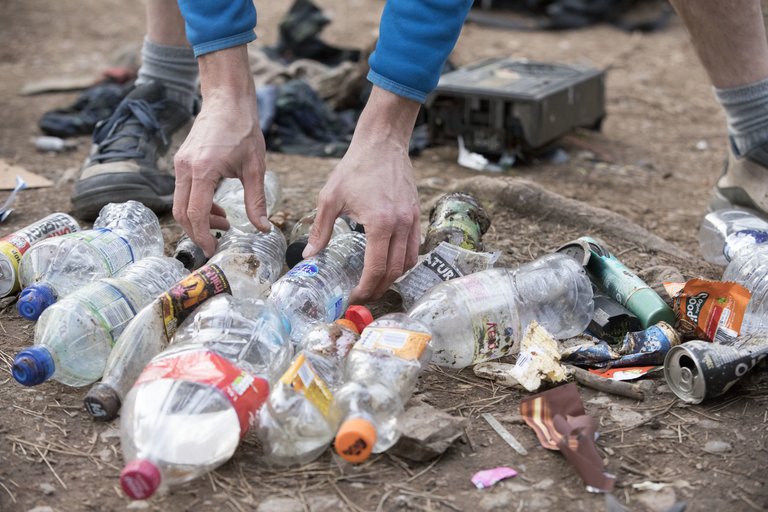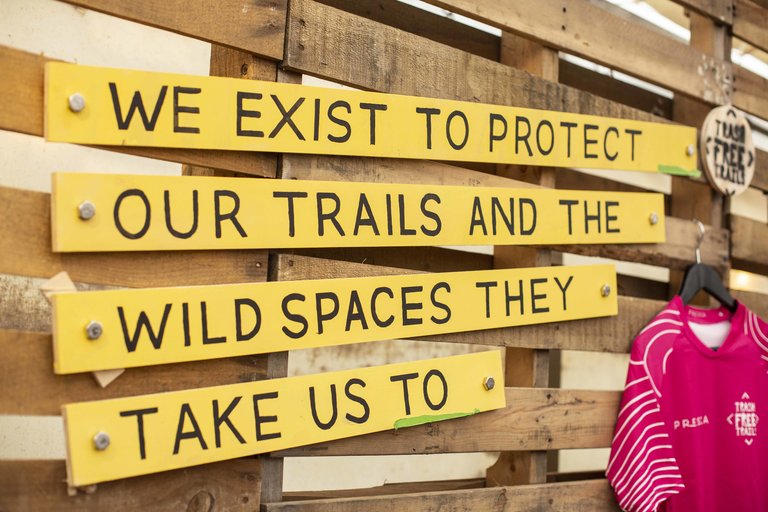 Things we often hear about litter in the forest  
Why doesn't my local Forestry England forest provide more bins?  
Bins are placed at locations around visitor hubs, providing the chance to get rid of rubbish at key moments to and from trails and activities. We ask that visitors bring out what they take in to other parts of the forest. 
By restricting bins to key visitor hubs waste disposal can be part of other essential forest duties in these areas. Time is limited and our local teams have other important duties to carry out, such as maintaining facilities and arranging permissions for events. 
The bins are overflowing, why don't you make collections to them more often? 
Safety of our visitors is top priority and we know that overflowing bins can present a risk to people and wildlife. Busy visitor periods can result in full bins. More regular bin emptying is scheduled at these times, but other essential duties can take priority, such as visitor accidents. 
We ask visitors to take their rubbish with them if they find full bins, so the forest can be kept safe for others to enjoy. 
Your forestry contractors have left waste from their operations 
Contractors we employ to carry out important forest operations follow environment impact procedures and work briefs, with regular check-ins and site closure from our local teams. It is their responsibility to take away any waste from their operations.  
We welcome reports of waste discovered following access reopening to an operations site. This is passed onto the local team to follow up.