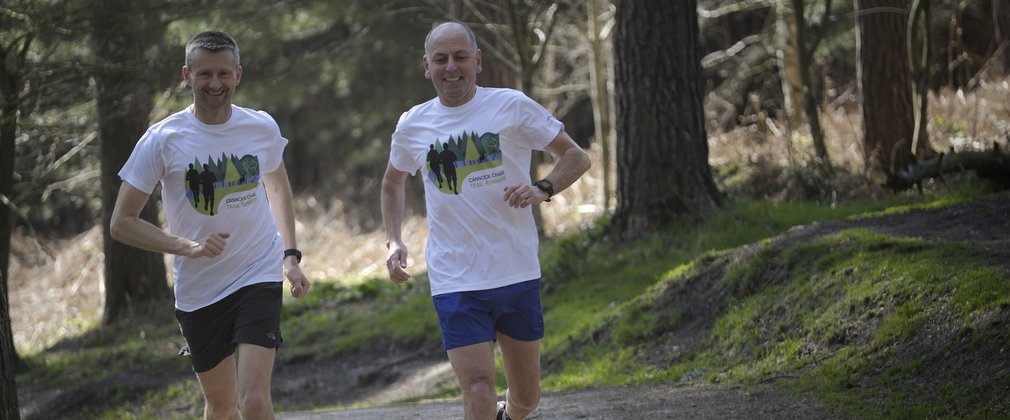 7.5km running route
The 7.5km route builds on from the 5km with additional climbs and more challenging terrain underfoot to really start testing runners. You will head further into the forest, surrounded by hundreds of Corsican and Scots pine trees which smell beautiful in the summer months.
Look and listen for crossbills whose distinctive call is often heard in this area. The route also passes an old pistol range, as the Chase has a military history as being a training camp.   
Trail information
Cannock Chase Forest, Birches Valley, Rugeley, WS15 2UQ
Follow the turquoise markers.