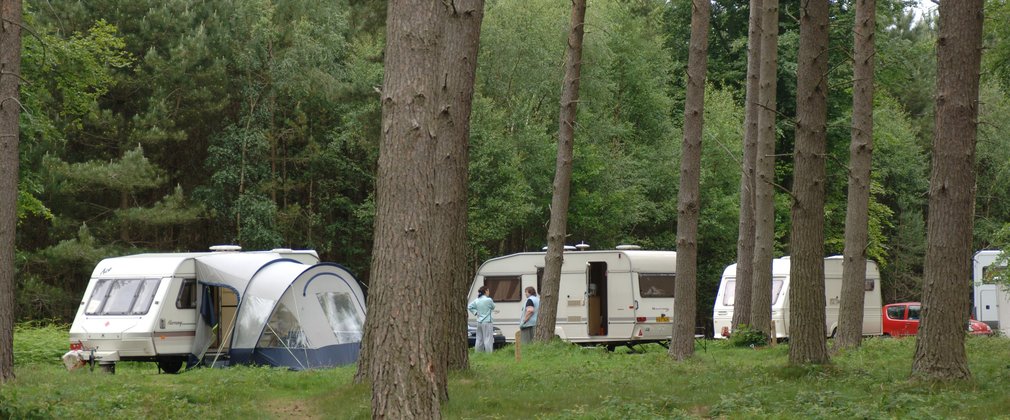 Camping with Tackeroo at Cannock Chase
Spend time with family and friends and unwind in the forest for a few days by camping or caravanning at Tackeroo. Tackeroo is a perfect location for a forest holiday. Located in a mature pine forest with basic facilities and roaming fallow deer, it is only a short drive away from Cannock Chase Forest Centre.
All caravans, camper vans and trailer tents must have a working chemical toilet facility. Tents will only be allowed if they have a separate working chemical toilet tent.
The following dates are now available to book - Fri 14th February - Sun 23rd February
                                                                                     Tues 7th April - Thurs 16th April
                                                                                     Mon 25th May - Thurs 28th May
Forest Live dates are also available book online
Activity information
Cannock Chase Forest, Birches Valley, Rugeley, WS15 2UQ
Booking essential. Bookings available through the Forestry England Box Office.
Pitches are £15 per night.
Tackeroo is a Class B site with freely drained hard standing pitches, running water, and sanilav/rubbish disposal points facilities available on site.