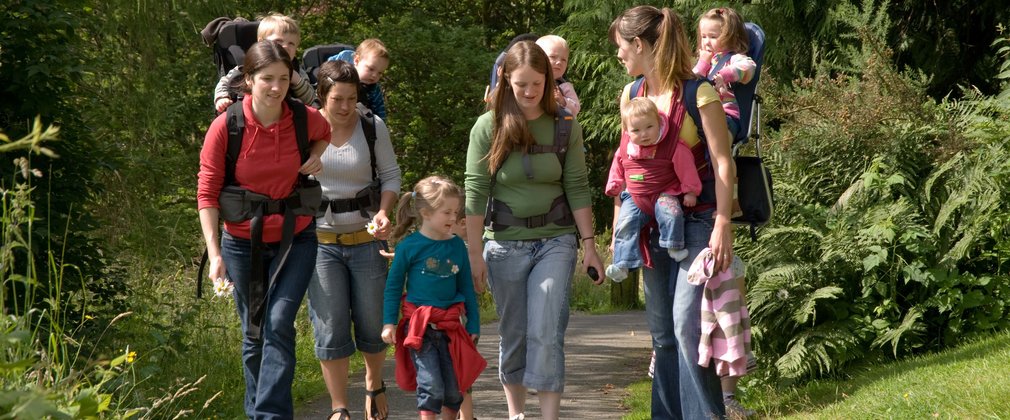 The Fairoak trail is an easy, circular walking or cycling trail for all
The trail is a 2.5 mile circular trail which starts by meandering through the forest before opening out into the Fairoak valley and our magnificent Fairoak Pools.
The area has an interesting coal mining past and was the location of a colliery in the late 19th century. Look for signs of the past whilst exploring this trail.
The Fairoak valley and pools are a rich and important habitat that many wildlife species call home. There is a good chance you'll spot swans, ducks and grey squirrels on this walk and even deer - if you're lucky!
The walk is surfaced and there are moderate slopes in places. There are some stepping stones across a stream near the end of the walk which are unsuitable for buggies and wheelchairs to cross. You can avoid these by following the path between the pools and returning the way you came.
To find out about cycle hire, tag-a-longs, electric or adaptive bikes, contact our on-site bike hire specialists.
Trail information
Cannock Chase Forest, Birches Valley, Rugeley, WS15 2UQ
Start of trails are waymarked on site.
This is a multi-use trail so please be aware of other users on this trail, including cyclists, walkers, horse riders and forest vehicles.
Green grade trails are suitable for beginners or novice cyclists. This route is largely flat, and the surface is mostly gravel surfaced tracks.
2.5 miles (4 km) (short-cuts back to the car park are available)