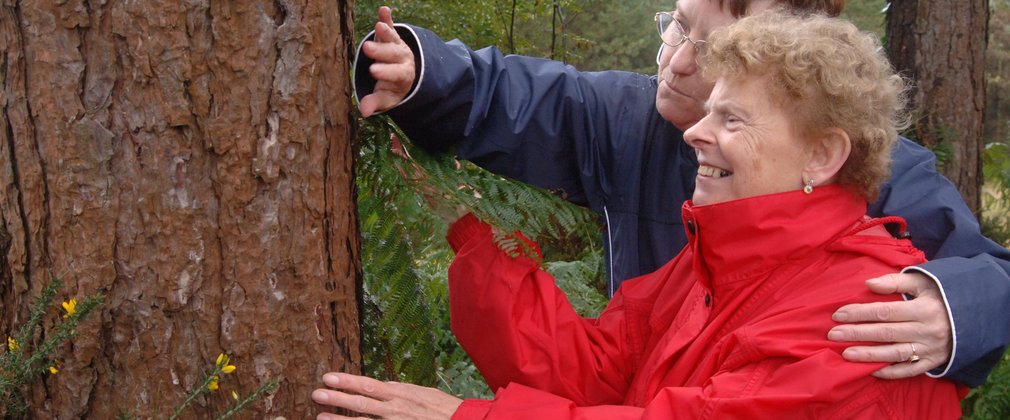 Connect with the forest through our Sensory Walk at Cannock Chase Forest
Going for a sensory walk helps you get outside, be active and connect with nature.
Cannock Chase Forest's Sensory Walk is a circular, flat, well surfaced trail ideal for beginners. Taking in magnificent views of Fairoak Valley and pools; this wet woodland habitat is an important home to many wildlife species such a White Clawed Crayfish and Kingfishers. There are a couple of benches around the pools which are great spots to sit and take a moment. On a nice quiet day, you may catch the sound of the wind coming through the trees.
Before you visit, you may wish to download the Making Walks Sensory toolkit produced by Sense which contains advice on planning walks and some suggested sensory activities. It's the perfect companion for a sensory walk!
You can access all the Sensory Walks by downloading the free OS Maps app. To find out more about the OS Maps app, discover more Sensory Walks across England, and to download the Making Walks Sensory toolkit visit the Sense website.
Trail information
Cannock Chase Forest, Birches Valley, Rugeley, WS15 2UQ
The surface is over various flat surfaces and suitable for wheelchairs.