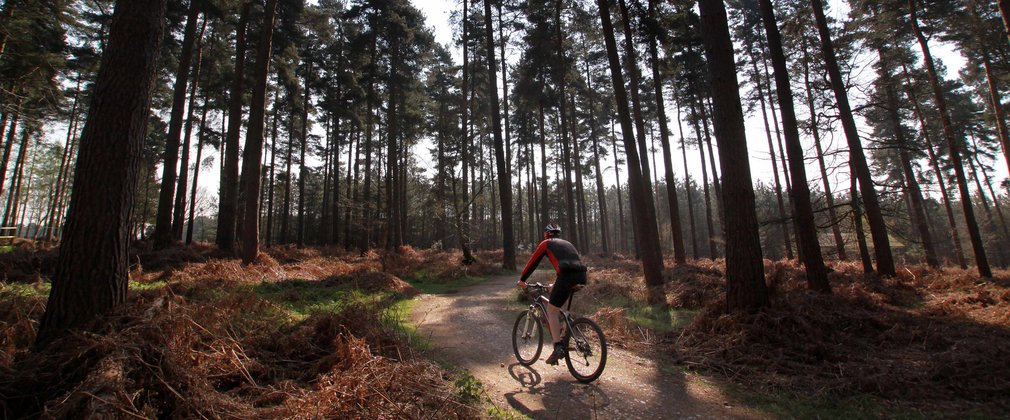 The Monkey trail
This challenging red (difficult) cross country MTB trail was first launched in 2010. The trail surface is very variable, in places expect loose stone, roots and mud. Designed with very experienced mountain bikers in mind, this trail is far more physically and technically challenging and demanding than Follow the Dog. It features bigger, stepper climbs and more technical descents.
A singletrack mountain bike trail which includes technical features and several black options. Expect flowing singletrack, medium berms, step ups, step downs, rock gardens, boardwalks, rollers, jumps and drop offs. The black difficult graded lines include large and unavoidable rocks and rock gardens.
The Monkey Trail start is reached after cycling the first 3.7km/2.29 miles of Follow the Dog Trail. The trail is managed in partnership with Chase Trails. Current highlights include Monkey's Uncle, Upper and Lower Cliff.
Trail Information
Cannock Chase Forest, Birches Valley, Rugeley, WS15 2UQ
Start at the Follow the dog trail.
Red grade trails are suitable for proficient mountain bikers with good off-roading skills.