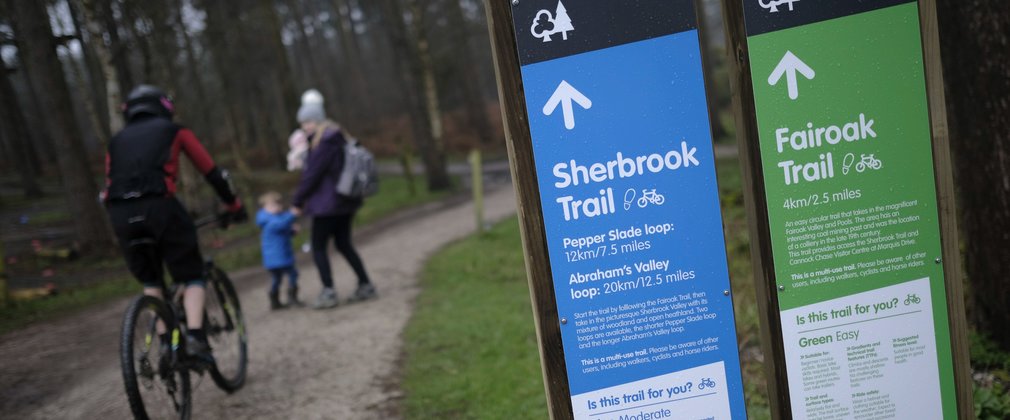 Improving the cycle trails at Cannock Chase Forest
Updated 15th October 2020
Working to help protect the ecologically sensitive areas of Cannock Chase
We're really excited to be starting work on a new moderate level, blue grade mountain bike trail that will help protect the ecologically sensitive areas of Cannock Chase that make it a designated Area of Outstanding Natural Beauty, Site of Special Scientific Interest and a Special Area of Conservation.
We're also working with a range of partners on supporting projects to help encourage people into cycling, whilst making sure they understand how to ride on the Chase in a way that is not damaging  to the more ecologically sensitive areas.
We know some people will think "why aren't you investing in the red trails?" but there are good reasons for the order in which we are doing things, which we explain in the short video below. For information about our mountain bike trail grades click here.