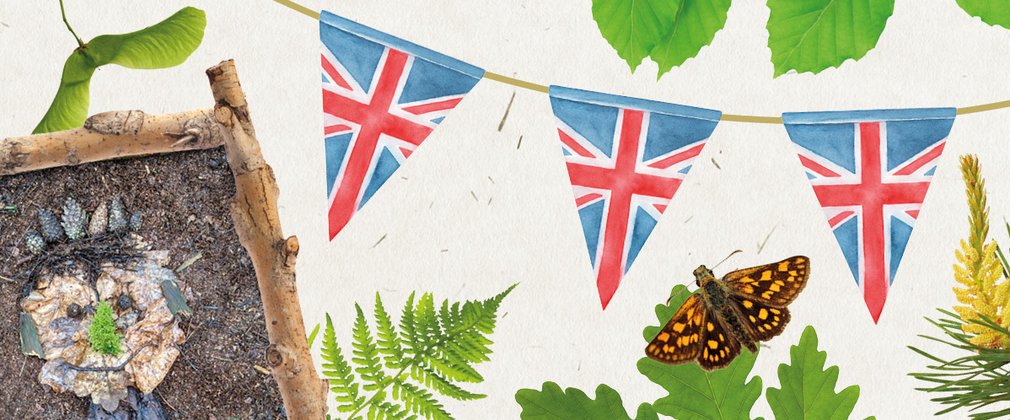 Celebrate the King's coronation with Forestry England
With many of the nation's forests steeped in a rich and royal history, our woods and forests are great places to celebrate the King's coronation this May. We've created a fun coronation-themed activity pack to help you mark the occasion, so invite your friends and family to a gathering, or use it with your class, and get planning.
Coronation activity pack
Your activity pack can be used in any wood, forest or local green space of your choice and would be perfect for taking part in the Coronation Big Lunch on Sunday 7 May. Or, for any teachers, use this pack to help inspire your class and get them prepared for this exciting occasion. Download ahead of time to make sure you have everything you'll need to create a royal extravaganza!
The pack contains:
food ideas for a tasty picnic.
bunting to decorate your picnic site.
a template to help you make your own leaf crown.
a map of forests with royal connections.
instructions for making a mighty royal sceptre.
instructions for making a forest ointment.
how to create your own royal portrait using forest art.
plus more fun activity sheets!
Simply complete the form to download your activity pack.