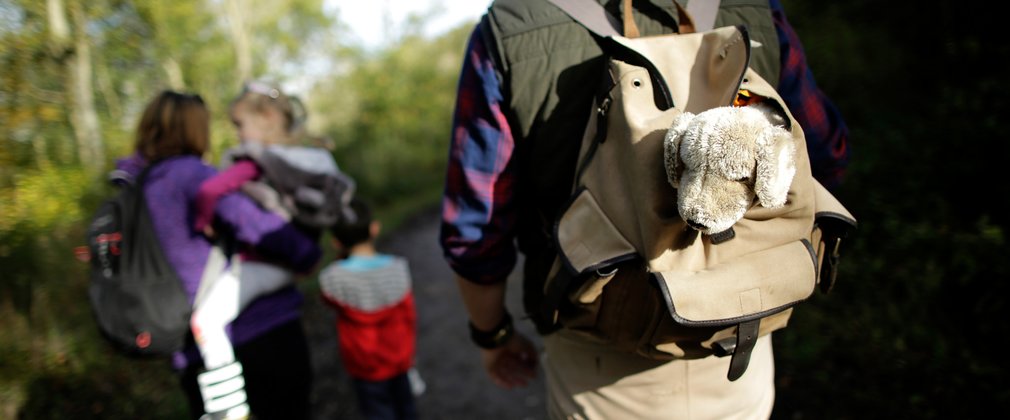 Ellerburn trail - an easy walk in the woods alongside a river
Starting at the Dalby Courtyard near the Visitor Centre, the Ellerburn Trail is a multi-user pathway for disabled cyclists, walkers, and wheelchair users as well as being a safe and accessible route for children learning to ride a bike and parents with pushchairs. The trail runs alongside Ellerburn Beck.
A short detour takes you to Ellerburn Pond and Bird Hide past the entrance to the bat hibernaculum (an artificial cave where bats can spend the winter).
Trail information
Dalby Forest, Dalby Visitor Centre, Low Dalby, Thornton-Le-Dale, Pickering
Follow the red markers. Trail maps available to buy from the visitor centre.
short route: 1.7 mile (2.8 km)
long route: 2.8 miles (4.5 km)