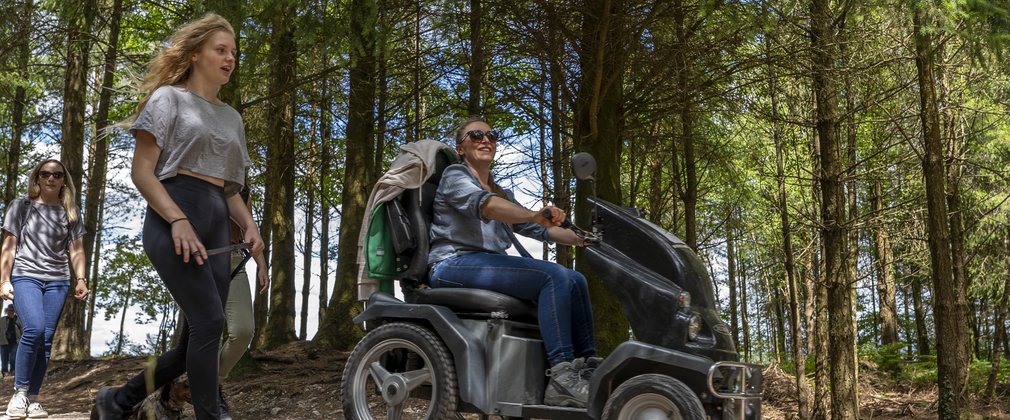 Explore Dalby on a Tramper mobility vehicle
If you have short or long term limited mobility, enjoy one of our free off-road mobility vehicles.
You do not need to be registered disabled.
How to book
We recommend booking before you visit by calling 01751 460295.
Hire is free of charge and can be for half a day or a full day.
Where can you use them?
Dalby Forest has two tramper trails which start from the visitor centre. The Ellerburn trail is also a level-graded route perfect for use on mobility scooters and trampers.
Essential information
Dalby Forest, Dalby Visitor Centre, Low Dalby, Thornton-Le-Dale, Pickering
You must be over 16 to hire a Tramper
Collect your vehicle from the visitor centre