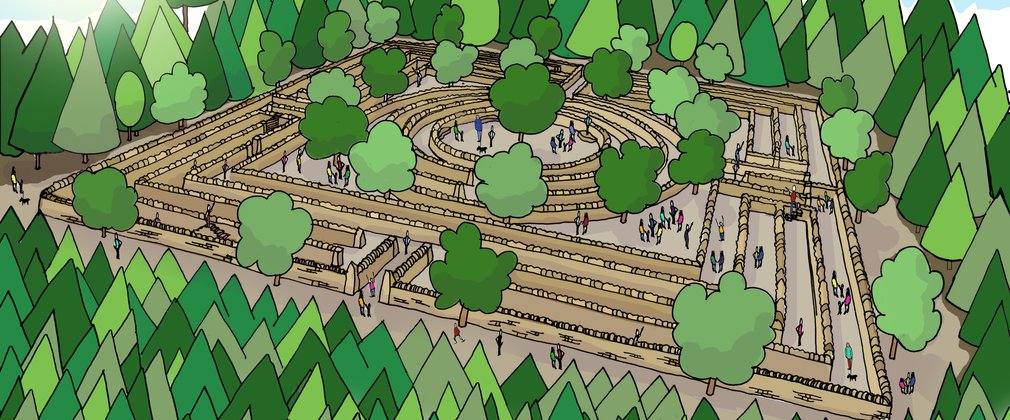 The world's largest dry stone wall maze is being constructed in the heart of Dalby Forest
Origin
Mark Ellis conceived the idea for the maze in 1997, which he designed and is building with two other local craftsmen. The first foundation stones were laid in September 2014. Mark is a specialist dry stone waller based in the beautiful North York Moors National Park. 
How to get involved
The maze is a construction site, which you can't get to at the moment. However, there are still special ways to be involved with this exciting project during its construction:
Friends of Dalby
The Friends of Dalby Forest group and our volunteers on site raise funds and keep people up to date on tasks and progress, click the link for more information and videos of the site!
Some a-maze-ing facts:
It will take three dry stone wallers several years to build the maze
The maze will be 80 metres x 80 metres
Maze walls will be 2 metres high and 1 metre wide at the base
4032 tonnes of regional stone will be used
The full length of stone wall will measure 1610 metres
The maze will have a wide range of features found in Yorkshire field walls and gardens – stone step stiles, squeeze stiles, smout holes, kissing gates, phantom gates and moon gates.