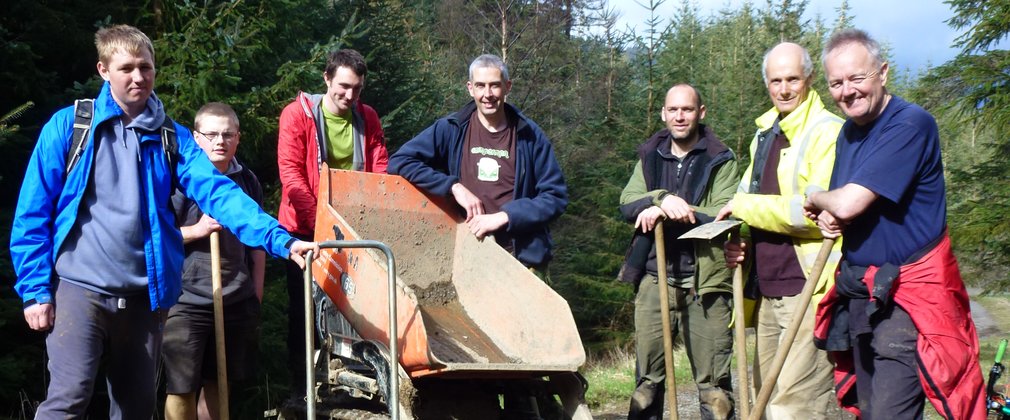 What can I do?
Join your local team of volunteers to learn new skills, meet new people, make new friends, enjoy the forest and be part of Forestry England's ever-growing team of volunteers. Whatever your age, ability, or fitness level there are so many different opportunities to be involved in.
Whinlatter forest parkrun
A weekly timed 5k run that is free to take part in for everyone regardless of ability.
We need the help of volunteers each Saturday morning from 8.30am to approx. 10.00am. There are lots of different roles from marshalling the route, timekeeping and scanning the finish line barcodes to back running and sweeping the end of the race to ensure everyone gets home.
If you're interested in helping or would like any further information please contact our Active Forest Coordinator, Sonia Dryden, sonia.dryden@forestryengland.uk or call 017687 78127.
More information about parkrun can be found here: http://www.parkrun.org.uk/
Conservation Volunteer
Anyone who has an interest in helping to take care of Whinlatter Forest and learn new skills can join in - no previous experience is required, as all necessary training is given. You can choose to get involved in one or many of the conservation activities on offer.
Some of the activities you can get involved with include tree planting, footpath repairs and non-native species removal. 
Mountain Bike Trail Building
This volunteer opportunity is currently on hold but we hope it will resume in the future. We will update here and on our social media pages as soon as these activities restart.