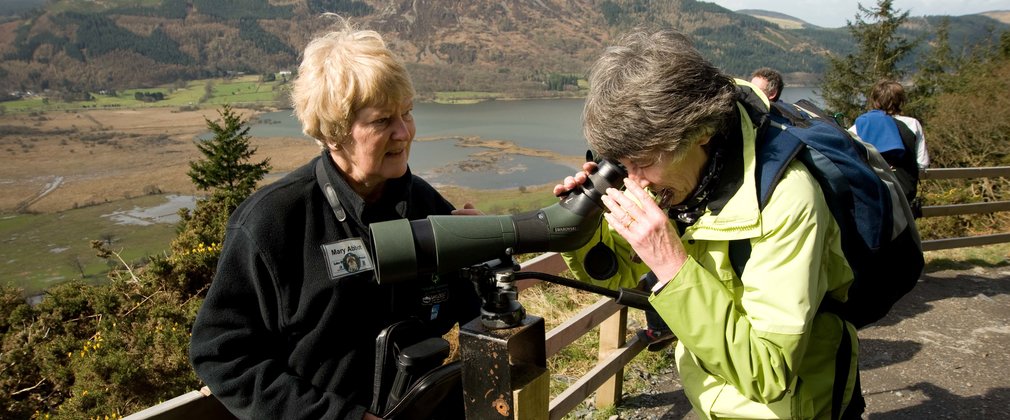 What can I do?
Osprey Project Volunteer
We have a variety of opportunities for getting involved in this exciting project. These include helping at the outdoor viewing areas at Dodd Wood or in Whinlatter Visitor Centre to welcome visitors, provide information and assist visitors with viewing of the birds and their nest.
Help is needed for the duration of the Osprey nesting season, which runs annually from 1 April to 2 September.
For more information on becoming a volunteer for the Osprey project please contact barbara.thomson@forestryengland.uk (April to September only) or Nathan.fox@forestryengland.uk.
Contact us
For more information please contact us: