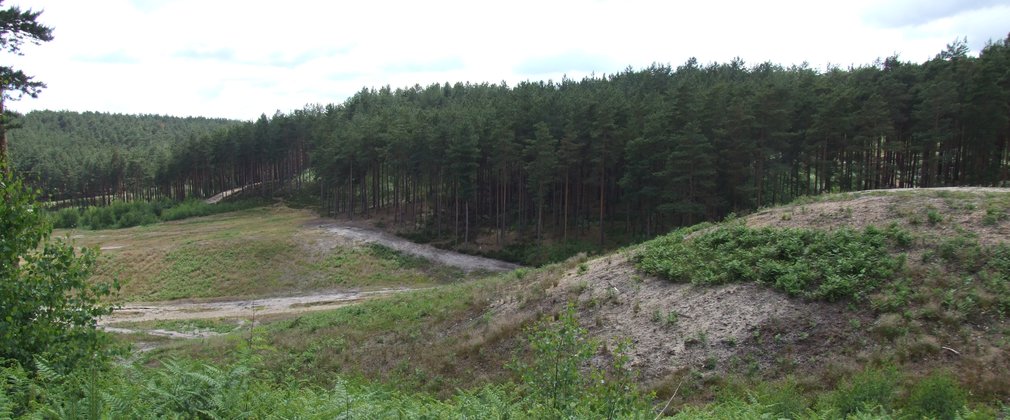 Forestry England has been hosting filming events on its land at Bourne Wood for over 20 years. This popular woodland near Farnham has been the backdrop to many internationally renowned films and television series, including Gladiator, Harry Potter, Warhorse, Thor, Wonder Woman and Transformers 3, and more recently Netflix productions like The Crown and The Witcher.
We're proud to provide a premier woodland film location that can be used for the UK film industry, and we look forward to working with production companies on new, exciting filming projects in the future.
Forestry England has been successful in their planning application for the permanent change of use to continue using the site for filming purposes, as well as forestry. This is the only Forestry England woodland in the country to have achieved this change of use and shows the diverse potential of forests and the benefits seen from filming.
We take pride by caring for and nurturing our woodlands so that we can pass them on to the next generation in a healthier condition and resilient to future changes in our climate.  We want that next generation to be inspired by what woodlands can offer to society and to be involved in that story.
At Bourne Wood we want to sustain the quality of public access and habitat management. A great deal has been learnt over the 20 years that this woodland has been used as a film set and we've demonstrated how to carefully run these events in a way that cares for the special qualities of the woodland.
We reinvest the income we generate through filming activities and selling timber back into looking after our forests and woodlands.
Info
Please note Bourne Woods is now available for six months a year, due to a change in planning.