Family cycle trail at Fineshade Wood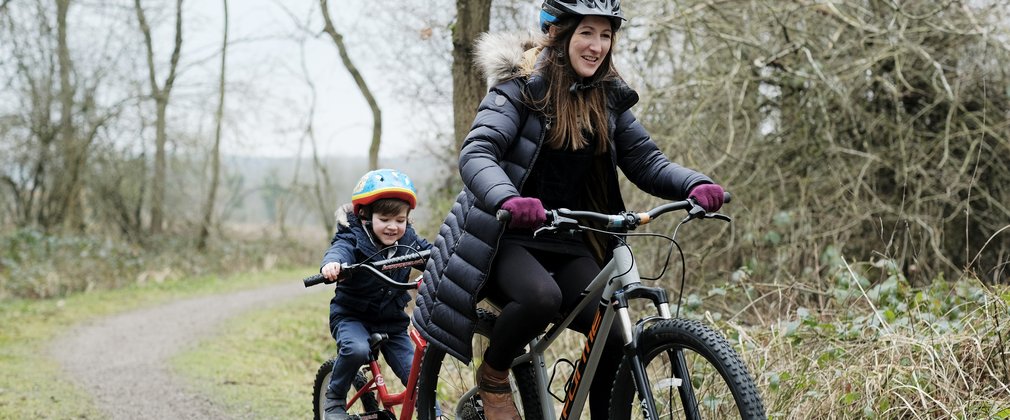 Family cycle trail - circular, family friendly route
If you are looking for a safe, off-road and family friendly cycle route then come to Fineshade Woods. The easiest of our routes is five miles which starts and finishes at the top of the main car park, close to the visitor centre.
If you follow the green cycle waymarkers, you will find yourself cycling through a large part of our woodlands. There are some gentle-to-moderate hilly sections which are easy to take at your own pace.
If you are feeling a little more adventurous, have a go at the slightly more challenging 'Blue' graded taster sections that run alongside the route. There are seven sections in all and they are a great way for all the family to improve skills and have some off-roading fun.
To find out about cycle hire, tag-a-longs, electric or adaptive bikes, contact our on-site bike hire specialists.
Have you seen our brand-new Forest Rider pack? Perfect for children aged 7-12 to hone their cycle skills and help them take to the trails this summer - find out more. 
Trail information
Fineshade Wood, Top Lodge, Fineshade, Near Corby, Northamptonshire, NN17 3BB
This is a green graded trail but there are more challenging sections of blue graded trail to try.
Green grade trails are suitable for beginners or novice cyclists.
The blue grade sections of this trail are suitable for intermediate cyclists or mountain bikers with basic off-road riding skills.