Mill Wood trail at Fineshade Wood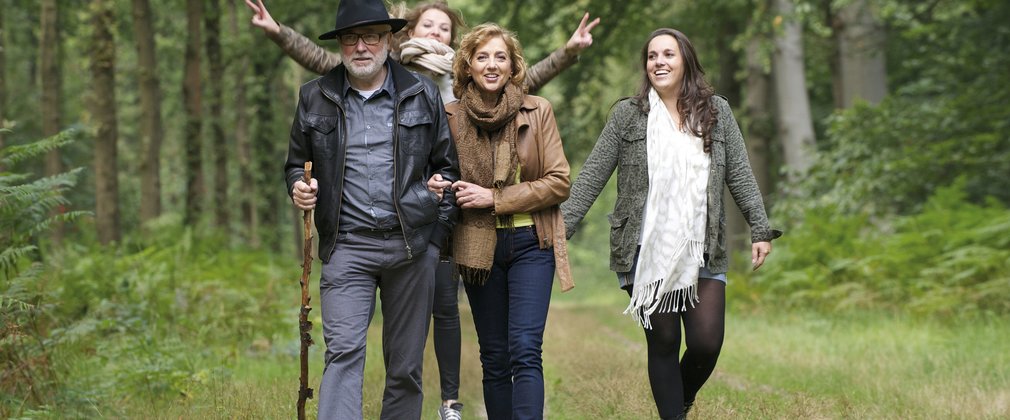 Mill Wood trail - long woodland walk
This longer way-marked walk runs around the edges of Fineshade Wood. It reveals a varied landscape, and passes through different wildlife habitats and is a treat for the senses at any time of year.
There are some gentle hills and also a few steep sections, to get the legs working and blood moving: a great way to improve or maintain fitness. There are plenty of long, level sections too.
Start your walk at the Visitor Centre, where you can stock up on any essentials before you start.
The trail is a treat for the senses at any time of year. Some parts are more enclosed, giving a cosy feel and you can really see the trees and plants in detail. They may be muddy in wet weather, but this is where you may catch sight of shy deer, or see the tracks they leave behind.
Later you will come across wider paths cutting through the woodland, where you can see the open skies overhead, and catch glimpses of red kites and buzzards as they ride the thermals. You can breathe in the air, see for long distances and across neighbouring land, and get a real sense of the surrounding countryside. In summer, dragonflies love hunting along the verges, and the sunnier and more sheltered grassy areas are great for butterfly spotting.
Trail information
Fineshade Wood, Top Lodge, Fineshade, Near Corby, Northamptonshire, NN17 3BB
Follow the pink markers. May be muddy in wet weather.