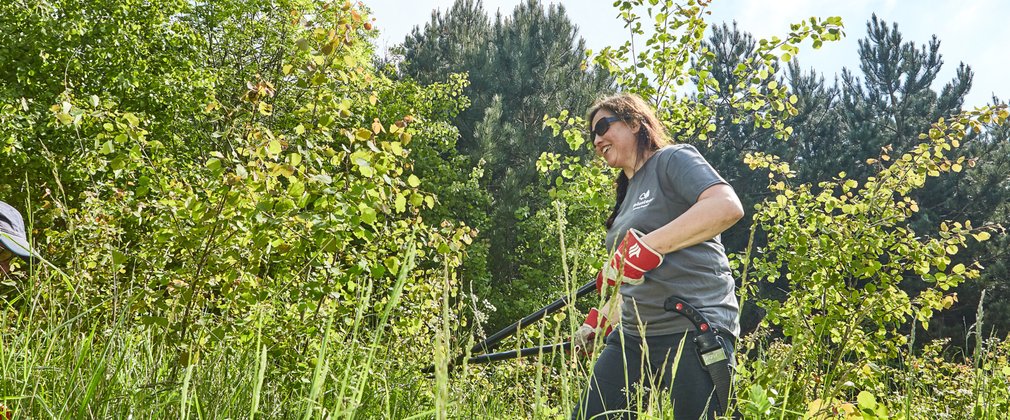 Help make Fineshade Wood a fantastic place
We have a range of opportunities to get involved including: 
Conservation volunteer
Every year from October to March/April we meet once a fortnight to do a range of woodland tasks. You might be clearing vegetation, removing old fences, collecting tree tubes, high pruning young trees, and much more.
Garden volunteer
From March to September we work on the Fineshade garden and orchard, growing a range of fruit and vegetables. You get a chance to learn how to prune fruit trees, hone your gardening skills and to take some seasonal produce home with you.
Visitor Welcome volunteer
If you love to meet and greet people and help them find out all the exciting things that are happening at Fineshade, then why not come and spend some time at our Welcome desk. The visitors love to see a smiling face when they come into the visitor centre, and to know that there is someone to answer their questions. A uniform is provided, and full training and support given.
Corporate volunteer
If your organisation is given volunteering days and would like to help us with our practical tasks, then get in touch to see what is on offer.