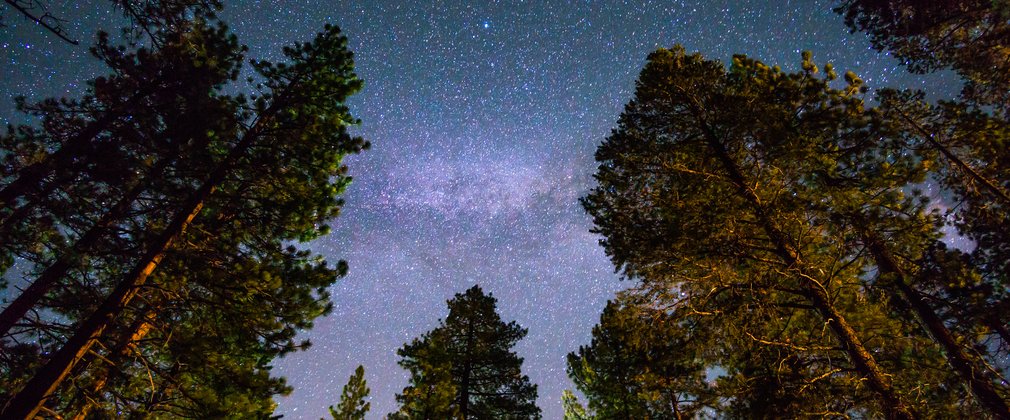 Join Astro Dog for a magical evening of stargazing in Dalby Forest.
Astro Dog offer exciting, interactive, stargazing sessions in the enchanting setting of Dalby Forest. Dalby Forest is a designated Dark Sky Discovery Site and is set within the heart of the picturesque North York Moors National Park. Awarded an International Dark Sky Reserve status in December 2020, the NYMNP is 1 of only 19 International Dark Sky reserves in the world! With exceptionally dark skies, Dalby Forest is an excellent location to stargaze from. 
Guests can enjoy a guided tour of the night sky, learning about stars, asterisms, constellations, star-hopping and how to navigate the night sky. Use telescopes and binoculars to view the planets, the Moon and stunning deep space objects such as double stars, star clusters, galaxies and nebulae. 
Learn about the history of astronomy and space travel, travel through our solar system and embark on a journey to the edge of the known universe inside an immersive 360° planetarium dome. View and learn about the wonders of the universe with the breath-taking experience of surround vision. 
Find out how to view the night sky from the comfort of your home and how to plan your own stargazing outings using planetarium software. Learn about useful astronomy related apps, software and space simulators that can aid you in stargazing, astrophotography and learning more about the universe. 
Get to know the equipment and accessories involved in stargazing and astrophotography such as binoculars, telescopes, tripods and tracking mounts. Enjoy a short presentation on astrophotography, including images of planets, star clusters, galaxies, nebulae, noctilucent clouds and the Aurora Borealis. View beautiful images that display the excellent quality of dark skies in the Dark Sky Discovery Site of Dalby Forest. 
All of this and more! Visit www.Astro-dog.co.uk for more information and to book onto an event.
Useful information
Dalby Forest, Dalby Forest Visitors Centre, Low Dalby, Thornton-Le-Dale, Pickering
This event is accessible.