Foraging Walks with Totally Wild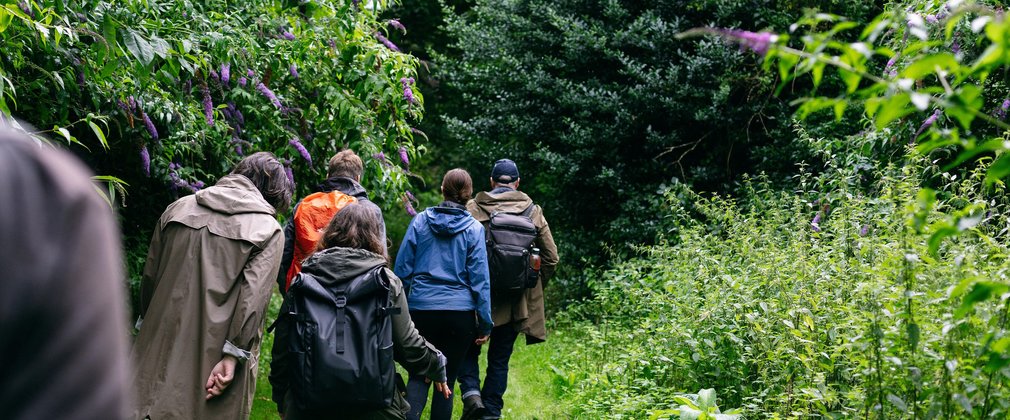 Whether you're a beginner or someone who wants to deepen their knowledge, our three-hour foraging walks are the perfect way to learn all about wild food.
WHAT TO EXPECT
To begin, we will go through the basics of foraging, how Totally Wild got started and some of the best practices we've found along the way.
We will then head out on our walk to discover what exciting wild foods are growing nearby from flowers to fruits, fungi, seaweeds & tubers – there's plenty to find. We run our courses throughout the year so you can experience the changing habitats and plants through the different seasons.
During the foraging event, your professional forager will introduce you to a vast number of edible species; giving you tips on harvesting, correct identification and possible look-alikes as well as a huge range of cooking ideas.
You will have an opportunity to taste a range of pre-made wild food tasters from syrups, flavoured salts and alcohol infusions.
FOLLOWING THE EVENT
You'll be sent an email detailing everything you found on the day, along with some tips on harvesting and how to use wild food in everyday life.
Essential Information
Grizedale, Grizedale Forest, Hawkshead, LA22 0QJ
WHAT TO BRING

Ultimately bring along anything you feel necessary for a day outdoors. We will be outside for the majority of the course during rain or shine. We do advise the following items:

Suitable clothing for the predicted weather (an umbrella if it's predicted rain)
Sturdy footwear. Walking boots are highly recommended.
A drink – some wild flavours may be strong and water is always advised for a days foraging
Snacks should you feel the need for them during the foraging walk.
A pad or paper should you wish to take notes

EXTRA BITS

Finalised course details are sent out on the Monday before the event to the email address used during the booking process. This email will include the specific meeting location for the course and an introduction to your forager for the day. If you have not received this email by the end of the Monday before the event please contact us. On the odd occasion our emails can end up in junk folders so please check there first.

We can never guarantee what will be found on our courses. One of the joys of foraging is eating truly seasonal ingredients and never quite knowing what to expect! What we'll see and eat will vary from season to season and venue to venue.

Our foraging events are run outdoors, and they take place in rain or shine. Please bring appropriate clothing and shoes for the predicted weather conditions.

Children are welcome on our courses, and children under the age of 12 may attend for free, with one child attending per ticketed adult. Please make sure to add a note to your order where prompted at checkout to let us know if you are bringing a child. There are a limited number of venues which do not allow children under 12 to attend- please double check the venue information for your event to confirm.