Family Friendly Fungi Workshop & Foray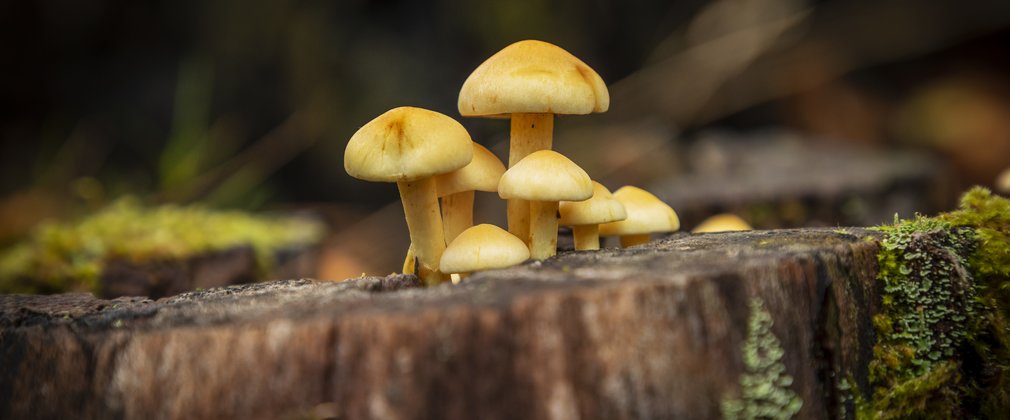 Want to know more about the fantastic world of fungi? Would you like to meet some of the most wonderful, wildest and weirdest fungi on the planet?
Ali McKernan (aka The Fungi Guy) will be leading this family friendly session to share some wonderful learning about these mysterious mushrooms and friends. We'll kick things off in the event room with an interactive workshop introducing the basics of all things fungi through models, activities and games. Then its off and into the woods on a fungi foray to see what we can find and put some of that learning into practice. 
Ali uses his skills as a primary school teacher and energetic Youtuber to provide a fun, friendly and very much hands on fungi experience designed for kids and adults to enjoy together. Please note that this workshop is for children and their family to enjoy, if you are interested in an adult only event please see our Adult Fantastic Fungi Event taking place 23rd September 2023. 
Age Suitability: 5 years +
Duration: 2 hours and 15 minutes
Cost: £16.50 per person (adults and children)
Essential information
Sherwood Pines, Kings Clipstone, Nottingham, NG21 9JL
In addition to the standard terms and conditions the following bespoke terms apply:

- Participants aged 5 to 17 years of age must be accompanied by an adult (18 years+)
- Please arrive 15 minutes early for a prompt start
- Please dress for the weather outside and ensure you are wearing suitable footwear for a day in the forest
- Parking is offered at a 50% discounted rate (£5 per car) in addition to the ticket price
- Some drinks are provided, however you may bring drinks and snacks with you.
- Accessible facilities are available, however due to the nature of the event and terrain this event may not be suitable to those with limited mobility.
- Dogs are not permitted for this event