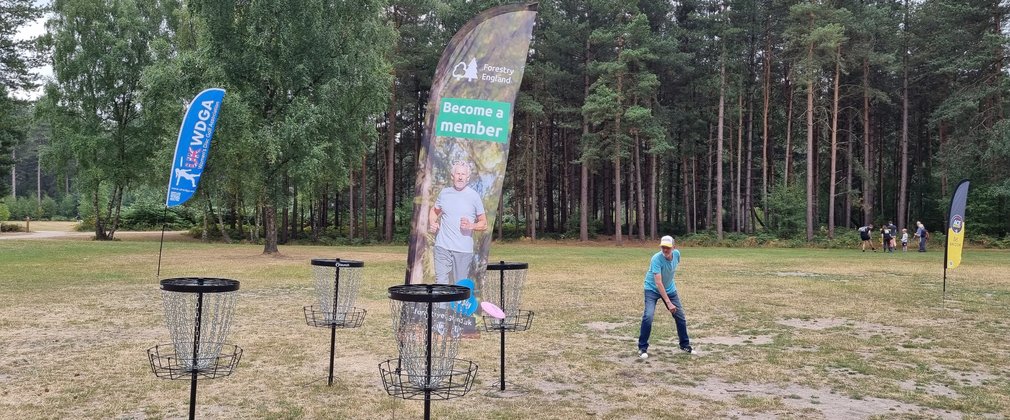 Join us for our second annual Sherwood Pines Disc Golf Day!
Have a go at disc golf with free play and expert tips. Competitions, giveaways, and demonstrations await, along with a disc sales tent for all your equipment needs.
Highlights:
Free Disc Golf: Try your hand at disc golf with complimentary play and valuable tips from our knowledgeable instructors.
Competitions: Test your skills and compete against fellow disc golf enthusiasts.
Giveaways: Get a chance to win amazing prizes throughout the day.
Demonstrations: Watch skilled disc golfers showcase their talent.
Disc Sales Tent: Once you've tried it you'll want to stock up on the gear. A full range is available from beginner to expert level. 
Mark your calendar and join us for a day of disc golf fun.
Essential information
Sherwood Pines, Kings Clipstone, Nottingham, NG21 9JL
No cost other than parking fees.

Cash recommended for disc purchases due to internet limitations on the arena.