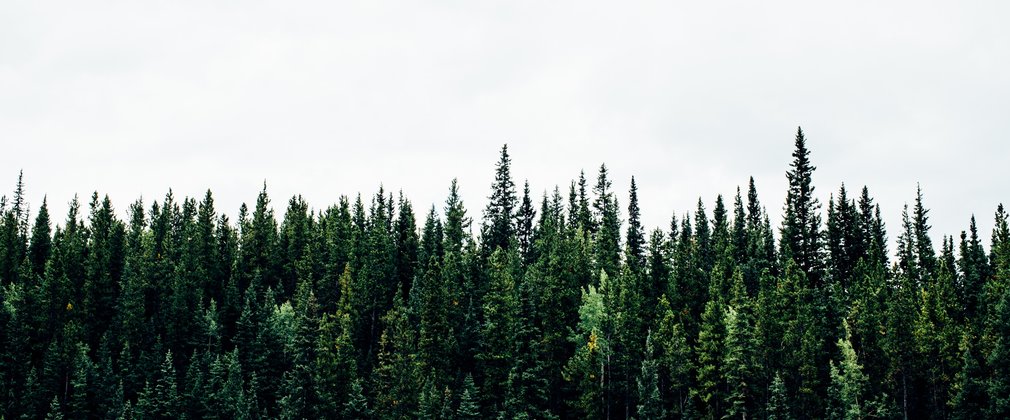 Blengdale Forest Plan
About
Blengdale forest occupies the upper valley of the River Bleng and moor land to the east of the village of Gosforth. The forest lies within the Parish of Gosforth in the borough of Copeland within the Lake District National Park. Blengdale Forest has a character born out of the big conifers, the River Bleng and views of the western Lake District fells. Unlike Miterdale to the south Blengdale has no recent history or local association as ancient woodland. Blengdale is a forest of two distinct halves with the valley of the River Bleng having a different character to the plateau of Hollow Moor which overlooks the Wasdale Valley.
In total the Forestry Commission owned land covered by this plan extends to 440 ha of which approximately 77% is forested and 22% open ground. The Blengdale Valley is an attractive and popular area of forest which although dominated by productive conifers benefits form a diversity of height, species, tree size and areas of open habitats.
Sitka spruce is the dominant commercial species producing good quality timber for local processors on an industrial scale using modern mechanised machinery, thereby supporting the local economy. Other components include mature Douglas fir and larch, commonly managed as Continuous cover and located along the River Bleng providing a sense of grandeur and valuable red squirrel habitat. Larch in particular is an important landscape feature, the value of which has been recognised for a long time in the locality and disease outbreaks of Phytophthora ramorum presents challenges in maintaining both landscape and economic objectives.
Whinnerah Wood is ancient replanted woodland, and the ancient woodland status of this area dictates that there is a presumption for conversion to native species in line with our policy for Plantations on Ancient Woodland Sites (PAW's).
Much of the open space within the forest hides archaeological features associated with the Bronze Age including a prehistoric cairnfield, a "burnt mound" feature recognised by Historic England as of national significance and the presence of old enclosures all of which are routinely protected during forest operations.
Recreation use in Blengdale is low key, quiet and informal in keeping with its location within the Lake District National Parks "Quiet Western Fells" zone and the LCA high tranquillity level description. The area of Continuous cover management in the valley bottom is the most popular area with visitors which attracts people to walk and cycle the forest tracks along the banks of the river Bleng. The mature conifers in this area provide a real sense of grandeur which helps create a unique sense of place.
Objectives
Our aim is to create a more diverse and resilient woodland, with a greater range of species and habitats. The objectives of management here are:
Economic
Establish economically viable and resilient commercial crops to maintain future productivity of the forest where there are no other overriding environmental, landscapes or social considerations.
Seek to optimise value of larch felled under SPHN through effective marketing.
Environmental
Continued restructuring of the forest through felling and restocking with a variety of conifer and broadleaved species.
In the period 2018-2021 the upper forest boundary below Ponsonby fell will be re-aligned post harvesting toincorporate a wider diversity ofspecies and transitional habitatadjacent to the open fell.
Create new and maintain existingnetwork of deer control areas,facilitating safe and effective deermanagement. This will enableachievement of woodland anddistrict objectives, particularly in themove towards low impactsilvicultural systems throughconversion to CCF, minimumintervention and long term retentionof existing coupes.
Transform suitable areas of the forest into management under Continuous cover.
Ensure the regeneration, extension and survival of areas of ASNW.
The geodiversity of forest area should be considered to ensure continued access to geological areas (by avoiding tree planting). New forest roads on the other hand can provide fresh rock exposures for geological study.
Ensure the protection and survival of historic features during forest operations and by removing natural regeneration as appropriate.
Social
Maintain public rights of way to a good standard to facilitate public access and maintain key open views from the forest.
Continue to consult and involve the local community through attending meetings where appropriate.
What we'll do
The proposals in this plan will lead to a more diverse and resilient woodland, with a greater range of species and habitats and future design that recognises the scenic beauty and cultural heritage of the area. Substantial areas of alternative conifer species will have been established, and the range of broadleaved species and more diverse open habitat will have been extended particularly on the transitional boundary between forest and open fell. Timber production of home grown quality timber remains a priority and will continue through a combination of clearfelling and continuous cover silvicultural techniques with the focus on maintaining productive woodland with species best suited to site conditions including a wider range of conifers and broadleaves at the lower elevations. This strategy will also contribute toward climate change mitigation, flood alleviation and long term forest resilience. Public recreational use of the forest is likely to remain low; however, this is in keeping with the character of the forest and locality within this part of the Lake District National Park. By continuing to manage our woodlands sustainably we will continue to provide a high quality experience for the enjoyment, health and wellbeing of all our visitors for the next 100 years.
The current plan outlines management proposals including felling and restocking over several decades, with felling licence approval for operations up until 2029.
For further information regarding species composition and the future management of Blengdale, please refer to the full plan below.