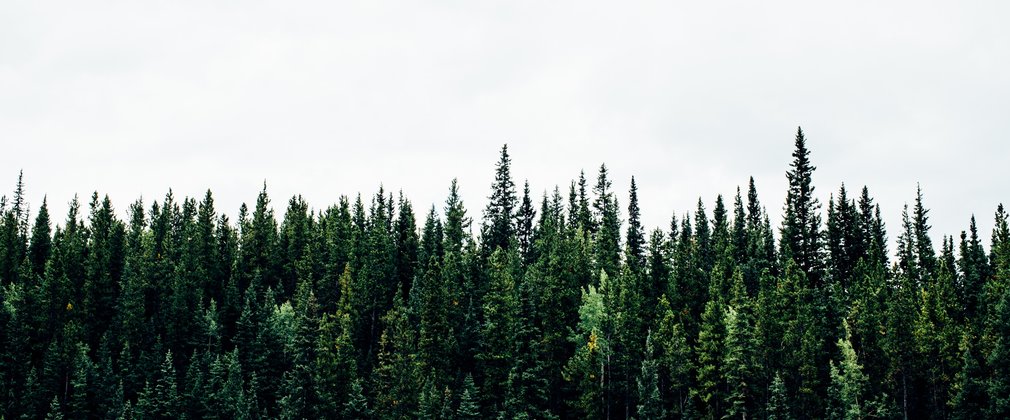 Goathland Forest Plan
About
Goathland is an area of 69.6 hectares of mixed woodland situated within the North York Moors National Park and is 1 kilometre west of Goathland village. The woods were initially acquired by the Forestry Commission in the late 1950s.  As freehold woodland, the Forestry Commission has dedicated the area as access land under the Countryside and Rights of Way Act (CROW 2000).
The woods themselves have a complex and varied landcover, with a mixture of farmland and high density broadleaved woodland with areas of coniferous or mixed plantations. The land is varied in height also with elevation ranging from 65metres at the valley bottom to 155 metres along the upper boundary of Carr Wood. The woods are highly visible from the surrounding area and the presence of well-used tourist routes and attractions underline the wood's visual importance to the local area.
This is a popular forest for residents of nearby towns and villages to drive to for recreational walking and dog walking with visitors seen on most days. The woods are also situated within an important tourist centre being close to popular visitor attractions including the North York Moors Railway and Mallyan Spout Waterfall.
Objectives
Collectively over half the Goathland is classified as Ancient Woodland so restoring these sites to their native woodland species is a primary objective.
Environmental
Improve the resilience of the natural environment and realise the potential of these woods for nature and wildlife.

Develop and improve ecological and archaeological features of the woodland through maintenance of watercourses and conservation of the Beckhole ironstone mining heritage features.
Social
Maintain and improve the visual appearance of the woodland in keeping with the Lower Esk Valley landscape chatacter.

Encourage communities to become involved across these woods, its management and direction though consultation in planning and participation in volunteering.
Economic
Due to site limitations through road access conventional timber harvesting is not appropriate, but small scale thinning and will be considered.
What we'll do
The current plan outlines management proposals including the restocking of native species for several decades until the year 2024.
The planned areas of future habitat are shown in the table below:
| | | |
| --- | --- | --- |
| Habitat type (based on principal species established) | Area (ha) | % of total area |
| Conifer | 12.63 | 18 |
| Broadleaf | 56.97 | 82 |
In addition to these defined operations, selective thinning and group-felling will be carried out on a small scale at five and ten year intervals. 
All areas of Ancient Woodland within Goathland will be restored to the appropriate range of native woodland types. The non-Ancient Woodland areas of Goathland are planned to be converted to broadleaf woodland and will accept the regeneration of both native and naturalised species.
We will be working in partnership with Natural England and North York Moors National Park Authority to protect, maintain and improve the archaeological and ecological features of the site.