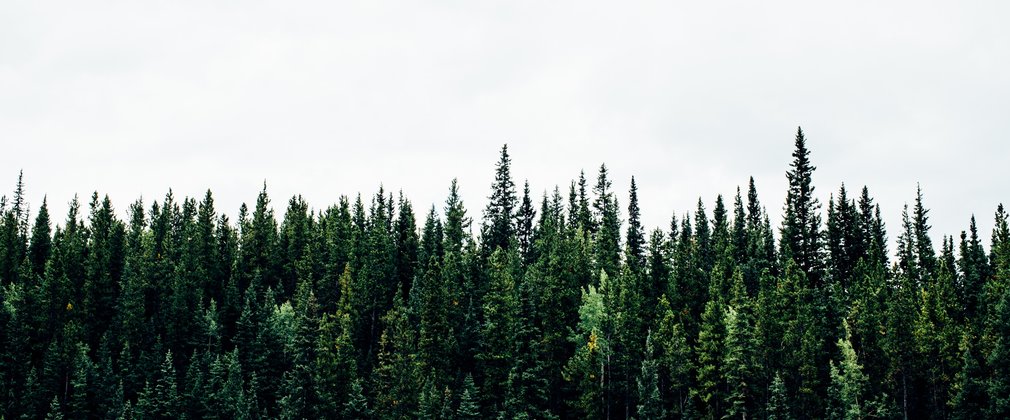 Langdale Forest Plan
About
Langdale is an area of 2993.8 hectares of primarily coniferous woodland with some broadleaf coverage. It is situated approximately 14 km north-west of Scarborough on the eastern fringe of the North York Moors National Park. The forest is a freehold property where planting began in the 1930's but more significantly over the 1960's and 1970's and remains extensively coniferous in composition.
The forest is covered by the 'Langdale Forest character area' and  is located toward the south-east corner of the North York Moors National Park.
Over the past 11 years the more notable changes are the reduction in area of spruce and pine and the notable increase of broadleaf species as an overall percentage. Most significant is the increase in the 'other/open' category. This can be attributed to the removal of over 70 ha of spruce and pine crops as part of the Peatland Programme restoration project at May Moss and subsequent amendments to the previous plan highlighted additional opportunities associated with this project, resulting in the further removal of over 30 ha of plantation conifer.
Objectives
The long term vision for Langdale Forest is to develop a mosaic of habitats adjacent the moorland boundary, maintain the cultural and natural heritage sites, consider the selection for alternative main tree species to boost resilience and diversity of the forest.
Environmental
Improve the resilience of the natural environment and realise the potential of these woods for nature and wildlife, to be measured by Natural England, NYMNP Authority and FC systems.
Maintain the cultural and ecological  heritage value of these woods, to be measured by Natural England, Historic England, NYMNP Authority and FC systems.
Social
Encourage communities to become involved across these woods, its management and direction through consultation in planning and participation in volunteering. To be measured by FC systems.
Maintain and improve the woodlands contribution to the landscape character within the North York Moors National Park 'Forest landscape type – Langdale Forest character area'. To be measured by fixed-point photography.
Economy
Maintain the land within our stewardship under UKWAS certification, to be measured by independent surveillance audits.
Improve the economic resilience of these woods from a more diverse range of site appropriate conifer and broadleaf species, to be measured by FC systems.
What we'll do
The Langdale Forest Plan outlines management proposals including felling and restocking for 10 years from 2021 to 2031.
The planned areas of conifer, broadleaf and permanent open space creation during the ten years to 2031 are summarised in the table below.
 

Habitat type 

(based on principal species established)

 Area – hectares

 Area – hectares

 Area – hectares

% age of total area

% age of total area

% age of total area

Year

2021 

2031     

2051

2021   

2031    

2051

Conifer

1903.2     

1856.7  

1831.1

64         

62        

62

Broadleaf

 218.6       

242.6    

256.5

 7

8          

8

Open inc. blanket mire agriculture, felled, wooded heath, riparian corridors etc

 518.6       

541.1    

552.8

17 

18        

18 

Blanket mire SSSI/SAC/SPA

353.4       

353.4    

353.4

12         

12        

12
In addition to these defined operations, selective thinning and group felling will be carried out on a small scale at five and ten year periods.
We will protect and, where appropriate, enhance all known sites of archaeological and ecological importance and all sites, regardless of their designation, will receive the same level of care during the planning and execution of forest operations. The operation planning system will ensure they are recognised and the proper measures for their protection are in place before work begins.
The areas of small group felling carried out as part of the Lower Impact Silvicultural Systems (LISS) will be replanted to diversify species and age structure and to continue to provide a sustainable timber resource, whilst mindful of the projected impacts of climate change.
The development of future areas of broadleaf woodland will look to create a robust network of habitats linking conifer and broadleaf woodland with internal and external heath communities and riparian corridors where natural regeneration will be the preferred method of establishment.
This table illustrates how the plan will progress:
| | | | |
| --- | --- | --- | --- |
| Felling | Area - hectares | % of total area (excl. SSSI) | Projected volume (m3) |
| 2022 – 2026 Clearfell | 233.0 | 9 | 82345 |
| 2027 – 2031 Clearfell | 157.6 | 6 | 53200 |
| LISS | 40.5 | 1 | 12150 |