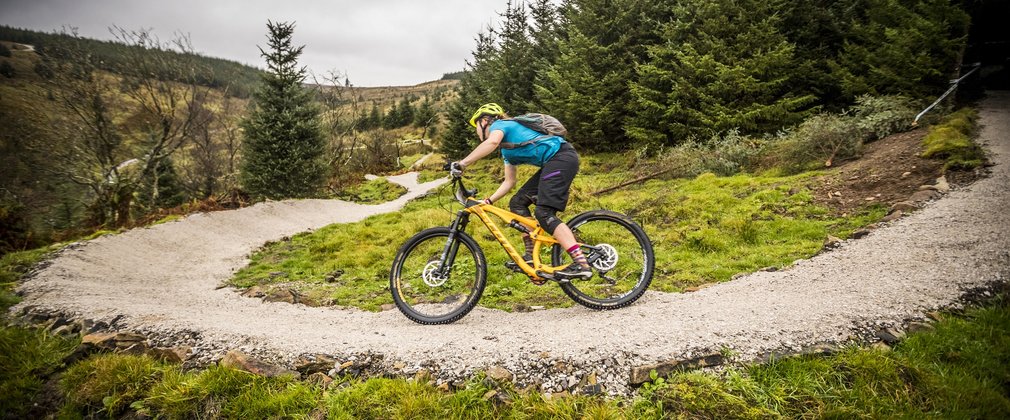 Bottoms Beck trail
This is a blue graded trail but has sections of green.  Drop down the causeway over Stocks Reservoir and bounce along Eggberry Road.  A mellow section of green trail follows an old railway line beside Bottoms Beck.  Flow along the funky blue singletrack of Park Wood before swooping down from the top of Cocklet Hill.  
Trail information
Gisburn Forest and Stocks, Stephen Park, Slaidburn, BB7 4TS
Blue grade trails are suitable for intermediate cyclists or mountain bikers with basic off-road riding skills.