Millwood trail - short loop at Grizedale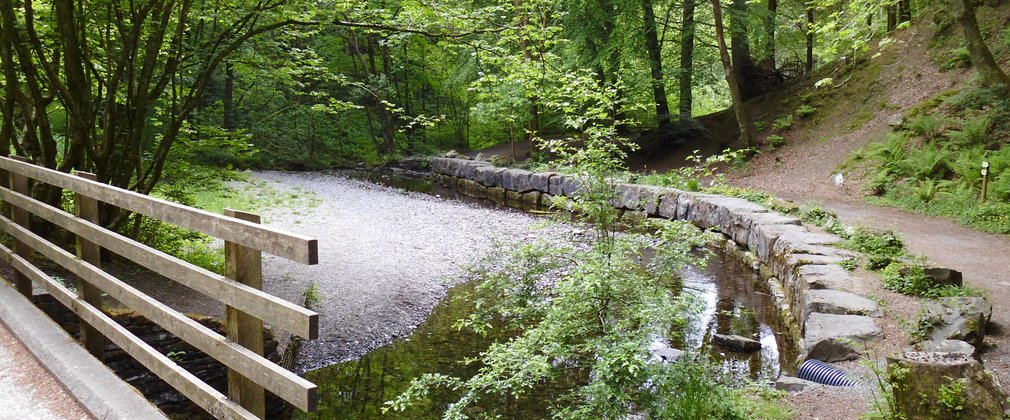 Millwood Trail - short loop
An introduction to the forest, taking you through some of the oldest trees in Grizedale and under the Go Ape course. You will also discover some of Grizedale's famous sculpture collection.
This shorter, low level route offers a shaded walk along the stream on the valley bottom.
Trail information
Grizedale, Grizedale Forest, Hawkshead, LA22 0QJ
Follower yellow markers. Earth surface trail for pushchairs and wheelchairs that are able to cope with short distance inclines.