Ridding Wood trail at Grizedale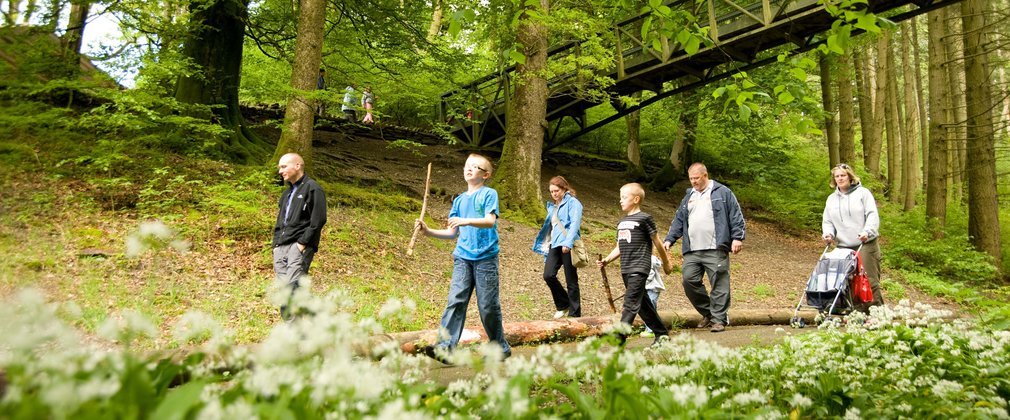 Ridding Wood trail - easy woodland walk
Starting from the Visitor Centre car park, this trail is accessible and offers a great introduction to the forest and the sculptures. It passes through beautiful oak woodland as well as some unusual and ornate trees.
Trail information
Grizedale, Grizedale Forest, Hawkshead, LA22 0QJ
Tarmac surface. Follow the blue markers.