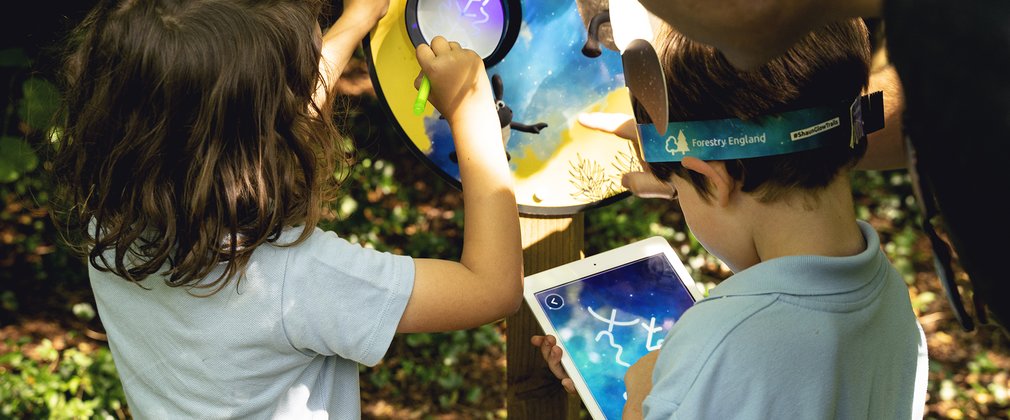 Lu-La's space ship has crash landed in the forest - will you help her get home?
We've partnered with Aardman and Studiocanal to celebrate the release of their new film A Shaun the Sheep Movie: Farmageddon. 
An alien space ship has crashed into Grizedale Forest and Shaun the Sheep is on a mission to help the inhabitant – a lovable alien called Lu-La. Lu-La needs your help to charge her communicator so she can call home for rescue. You'll need to hurry as Lu-La is being chased by Agent Red and her hapless helpers the Hazmats!
1. Download the free app before you arrive - signal is patchy in the forest
Use the app to complete challenges and solve UV puzzles in the forest. Completing challenges and puzzles will charge Lu-La's communicator, unlocking an augmented reality photo moment with Shaun and Lu-La as they appear in the forest in front of your eyes!
Get it on the App Store  Get it on Google Play
2. Get the Shaun the Sheep Farmageddon Glow Trail Pack
Buy the Shaun the Sheep Farmageddon Glow Trail Pack to get your hands on UV pen, activity book, stickers, Shaun ears and more! Get it from the Visitor Information point for just £3.50.
3. Reveal the UV puzzles
Use your UV pen to reveal secret hidden puzzles and solve them in the app to help charge Lu-La's communicator and get her home!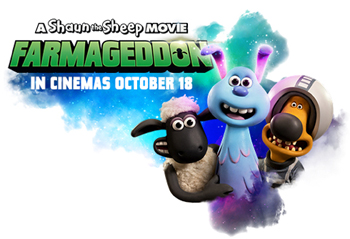 Trail information
Grizedale, Forestry Commission Visitor Centre, Grizedale Forest, Hawkshead, LA22 0QJ
Get your pack for £3.50 from the visitor information point, open 10am to 4pm. Make sure to download the app before you arrive as signal is patchy.
Follows mostly level, well-surfaced paths with one short and steep uphill including steps and one descent. Not suitable for buggies & pushchairs, contact us if you'd like to adapt the route to be more accessible.
This trail is aimed at families with children aged 5-13.
Activity pack (including the essential UV pen) just £3.50.