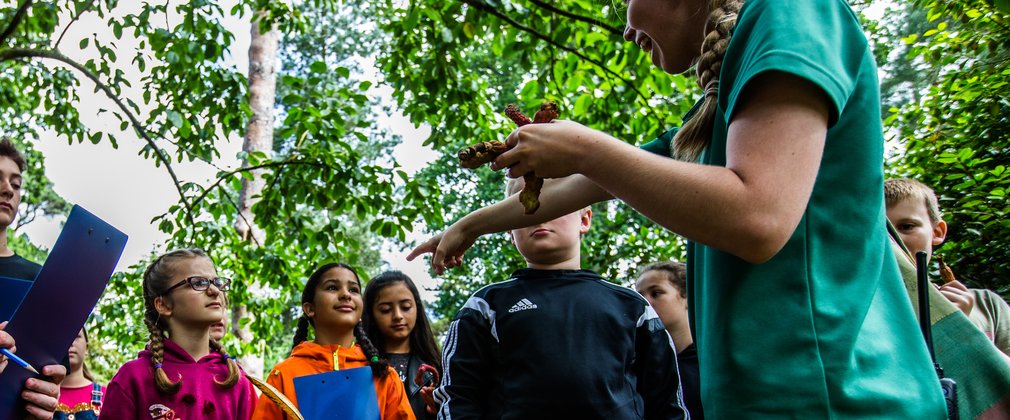 Educational experiences at Salcey Forest
Together with Acorn Early Years Foundation, our learning partner, we are pleased to offer a range of educational experiences that make the most of this unique learning environment. 
Acorn can deliver a wide range of guided activities for schools, from bushcraft to forest school and bespoke curriculum-linked sessions.
Booking your guided visit at Salcey
For more information or to make a booking, please email forestschool@acornearlyyears.org.uk or visit Acorn's website via the button below.