The nation's forests and facilities are open, but please follow government coronavirus guidelines when planning your visit
-
read our coronavirus guidance.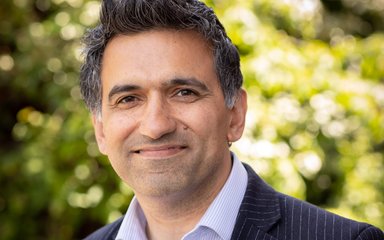 Gurch brings a unique mix of Public Sector Board Leadership experience, Government public health advisory experience, and Patient & Public Involvement research and has over 18 years' experience as an NHS Board member in various Chair and NED roles with the most recent being Chairman of NHS Bedfordshire & NHS Luton PCT Cluster and as a Non-Executive Director of the Human Tissue Authority. He has specialist knowledge of Board leadership/Strategy development/Public Health/Commissioning issues – Public health workforce development, Health & Wellbeing Boards, Public Health policy development.  He also has had extensive involvement in Patient and Public research through working on national and international projects commissioned by Government bodies.  Gurch is also a Patron of the Bedfordshire Rural Communities Charity.
Gurch is Professor of Diversity in Public Health and Director of the Institute for Health Research at the University of Bedfordshire. His team have been pioneering evaluation of Social Prescribing (gardening, exercise, walking, etc) in the UK and its impact on mental health and wellbeing. Gurch also serves as a Deputy Lieutenant for Bedfordshire on behalf of Her Majesty the Queen.