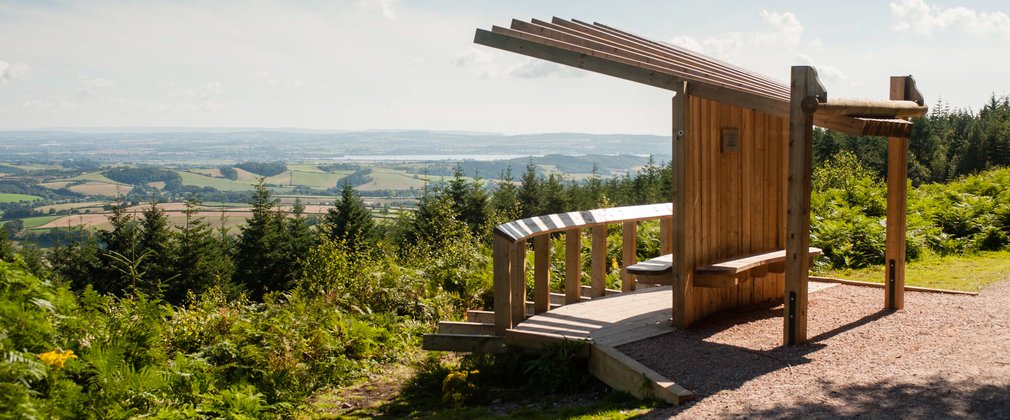 Butterfly trail
We work alongside Butterfly Conservation to monitor and manage our butterfly area to provide the ideal conditions for many butterfly species.
Over 30 species have been recorded in our butterfly area, including one of Britain's rarest butterfly, the Pearl Bordered Fritillary.
The trail is well surfaced with a steep climb to the car park. The Butterfly Trail is suitable for our Trampers.
Trail Information
Haldon Forest Park, Bullers Hill, Kennford, Exeter, EX6 7XR
The Butterfly Trail is Tramper accessible