Discovery trail at Haldon Forest Park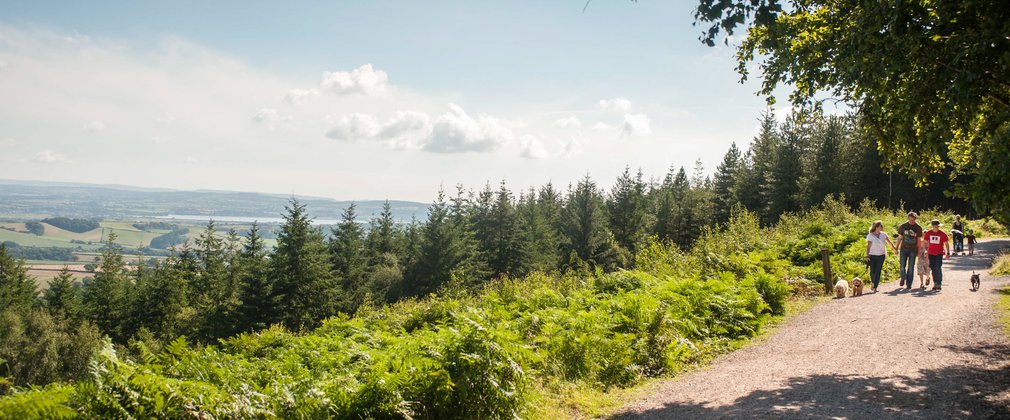 Discovery trail
This is a great all-ability trail for walkers and beginner cyclists. It's also ideal for those getting into jogging. The surfaced trail has regular resting points, and is suitable for wheelchairs, pushchairs, and mobility vehicles. Visitors with limited mobility can hire one of our three off-road mobility Trampers.
There are fun features along the route for children and stunning views to enjoy.
Have you heard about our new Forest Rider pack? It's a fun way to help children aged 7-12 hone their bike skills while enjoying epic adventures on two wheels. Find out more and buy yours online today.
Trail Information
Haldon Forest Park, Bullers Hill, Kennford, Exeter, EX6 7XR
This is a multi-use trail, please be aware of cyclists and other users.
A fully surfaced gentle trail, suitable for wheelchairs and pushchairs, with regular resting points.
Suitable for wheelchairs, pushchairs, mobility vehicles and Trampers