Body
Haldon Forest Park launched in 2006 and has grown to become one of Devon's most loved outdoor destinations. The forest itself covers almost 1,500 hectares across the Haldon Hills, contains more than 4 million trees, and is visible for miles around.
Since the 1920s, Haldon Forest has been managed by Forestry England. Now cared for by a dedicated recreation team alongside the forest management team, Haldon Forest Park caters for all interests, ages, and abilities, while managing special habitats for nature to thrive and producing sustainable timber for the UK market.
Sustainable forestry at Haldon
Haldon Forest Park is more than a place to walk and ride. The visitor centre and trails sit within a working forest. Haldon Forest was originally planted to help supply the nation with essential timber after the First World War. These days, modern forestry is a big and complex job. Haldon Forest is managed to international standards of sustainability, which include not just growing outstanding timber, but providing places for people to connect with nature and the right spaces for wildlife to thrive.
Looking to the future
Our foresters are making sure that Haldon Forest will be here for generations to come. As mature trees are felled for timber, we are carefully choosing new tree species to plant that will suit Haldon's likely future climate and help the fight against climate change. We are also improving Haldon's habitats, by opening up new areas of lowland heath and connecting existing ones, and managing vegetation around the forest for important species like butterflies and reptiles. It's certainly a job that never stops growing.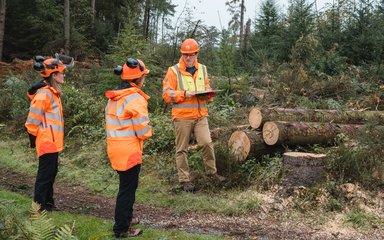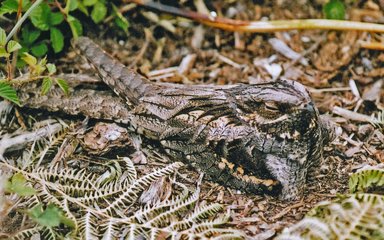 Wildlife and ecology at Haldon
Caring for nature is central to our sustainable forest management because well-managed forests support more wildlife.
The majority of Haldon Forest Park is designated a Site of Special Scientific Interest (SSSI) for its valuable habitat and species of raptor and butterfly. Our long-term forest management includes caring for and creating habitats, such as managing bracken in butterfly areas, creating new open spaces to expand Haldon's heath habitat, and introducing more standing water in the forest. This means that, alongside our visitors, nature thrives in the forest from invertebrates and fungi, to mammals and reptiles.
Did you know that Haldon Forest contains more than 4 million trees?