Skills area at Haldon Forest Park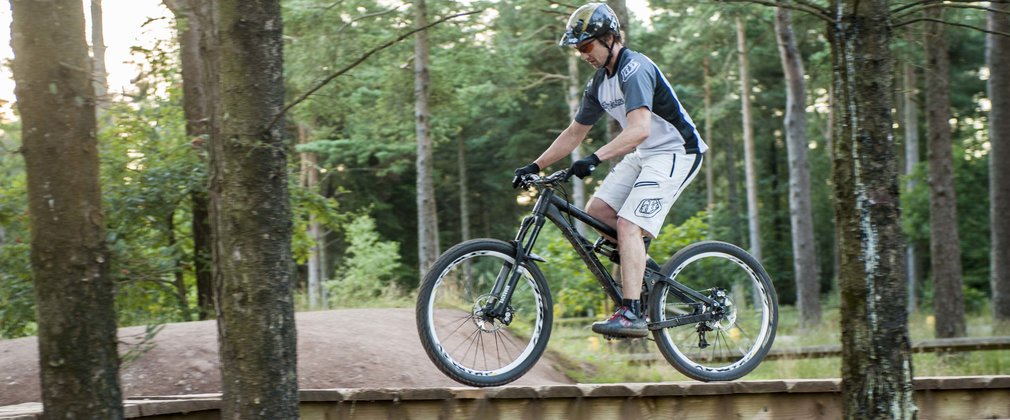 Skills area at Haldon Forest Park
Giving you a taster of some of the features you will find on some of our trails with easy, medium and hard options allowing you to develop your confidence and skill.  Suitable for novice to advanced riders.
To find out about mountain bike hire, contact our on-site bike hire specialists.
Have you heard about our new Forest Rider pack? It's a fun way to help children aged 7-12 hone their bike skills while enjoying epic adventures on two wheels. Find out more and buy yours online today.
Trail information
Haldon Forest Park, Bullers Hill, Kennford, Exeter, EX6 7XR
Grade - Orange: Bike Park
Bike parks are suitable for riders aspiring to an elite level of technical ability; incorporates everything from full on downhill riding to 'big air' jumps.