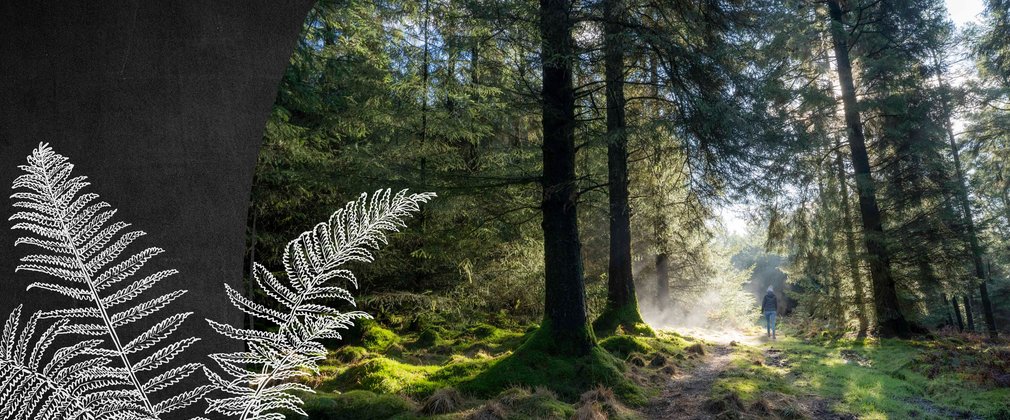 Experience the wellbeing benefits of nature at Hamsterley Forest
Spending time amongst the trees and really noticing nature is scientifically proven to boost our mental and physical health. Take some time for you and try our new wellbeing trail at Hamsterley Forest, a mindful walk through the forest that invites you to really relax.
Panels along the trail will prompt you to stop, notice and connect with the wellbeing benefits of the forest environment.
About the route
The first section of the trail follows a flat, wide path suitable for wheelchairs and pushchairs before inclining and then descending into a valley. There is sometimes some seasonal waterlogging on this section of trail. The walk then crosses a footbridge to meet up with our popular easy access trail.
After crossing a flat field the next section of the walk follows a metallic track with a brief incline which flattens into a wide open forest track where you'll be surrounded in mature forest and wide views over the surrounding landscape. The walk finishes back at the visitor hub where cafe, toilets and information can be found.
Trail information
Hamsterley Forest, Bedburn, Hamsterley, DL13 3NL
The trail is accessible, following a mixture of forest road and newly resurfaced trail