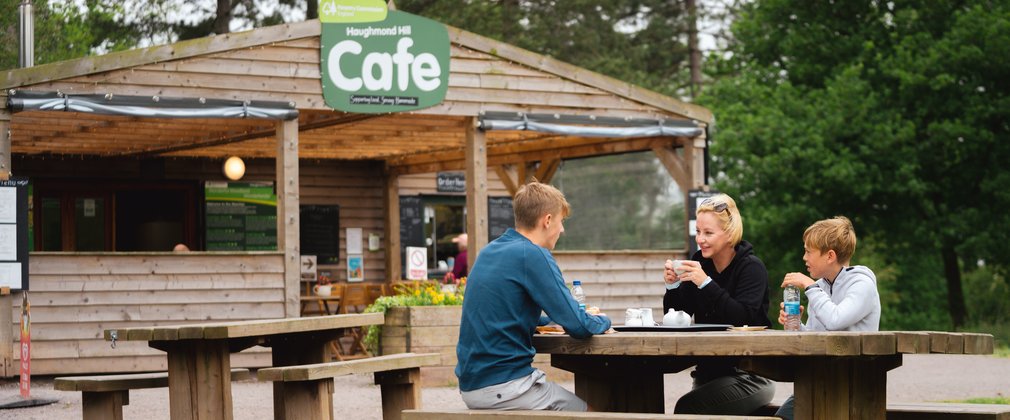 Body
This family-run café serves quality food and drink to enjoy on-site or to take-away. The menu offers nutritious and delicious homemade refreshments which are made to order, including:
fresh home-baked cakes with gluten free and vegan options

light breakfasts
soups and sandwiches
baked potatoes and seasonal specials
freshly ground Fairtrade organic barista coffee which supports the World Land Trust
Fairtrade teas
The café sources products from local businesses and their cakes are free from artificial flavourings using real butter, fresh lemons and ground coffee - and even homemade jam from their own home-grown fruit! Vegetarian options are available.
All of the takeaway cups, plates and cutlery are fully compostable and biodegradable and can be disposed of in ordinary waste or home composting.
Opening times and contact
1 April - 30 September: open daily 10am - 4pm

1 October - 31 March: Closed Mondays and Tuesdays, open Wednesday - Sunday 10am - 3pm
Toilet facilities are available during the cafe's opening hours