Wilfred's walk at Haughmond Hill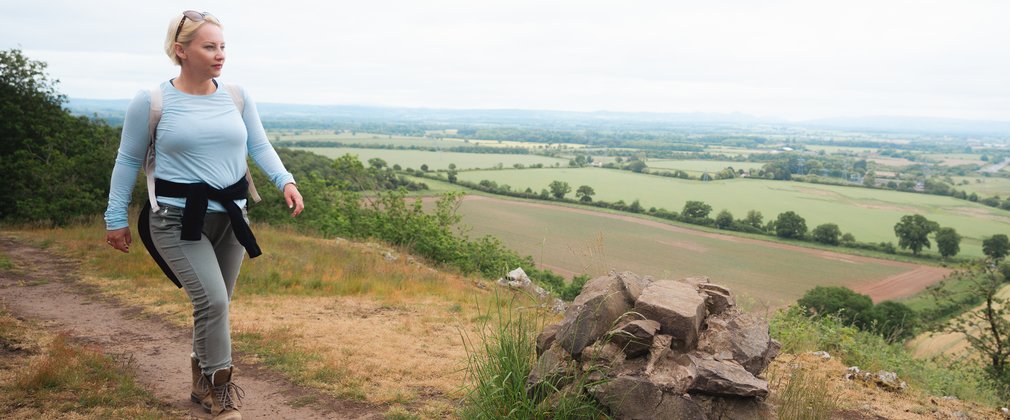 Wilfred's walk
Follow the blue waymarkers for a walk through mixed woodland. 
En-route you will pass pass Nancy Spragg's cottage. Not much is left there now, but can you spot the lilac and plum trees which once grew in her garden?
Look out from the toposcope (the site of an Iron Age enclosure) over Shrewsbury to the hills beyond. Follow the trail round to the Family stone and windows on the view.
This is the longest trail on the hill. Sections of the trail have exposed roots and rocks and some parts will be muddy, especially after wet weather.
This walk is named in memory of war poet Wilfred Owen who had strong links with the local area and Haughmond Hill in particular.
Trail information
Haughmond Hill, Newport Road, Shrewsbury, SY4 4PW
Follow the blue waymarkers.