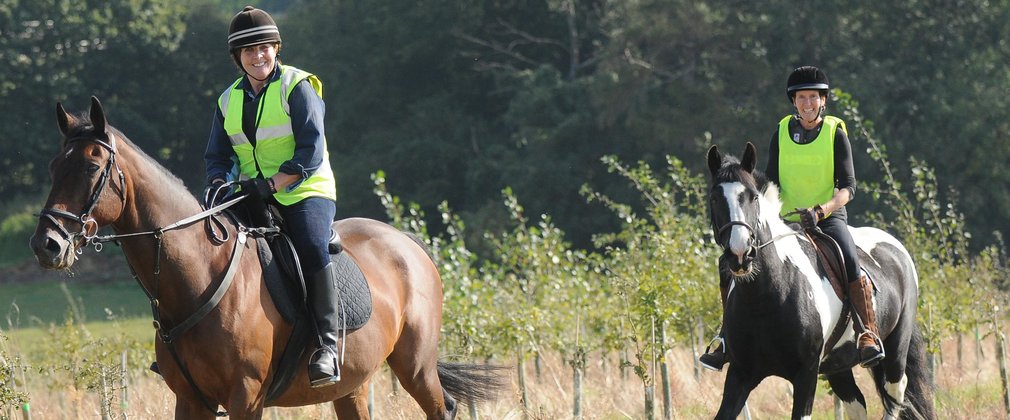 Horse riding at Jeskyns
A grass surfaced circular route that circumnavigates the whole of Jeskyns. 
Please contact us is you need to access the car park with a horse box.
 
Trail information
Jeskyns Community Woodland, Henhurst Road, Cobham, Kent, DA12 3AN
Follow the purple markers.
Walking and trotting welcomed, please do not canter or gallop.
Normal parking charges apply.
Horse box parking by arrangement - please contact us for access.