The Bloody Bush trail is closed until further notice; this is due to an active harvesting site on the route.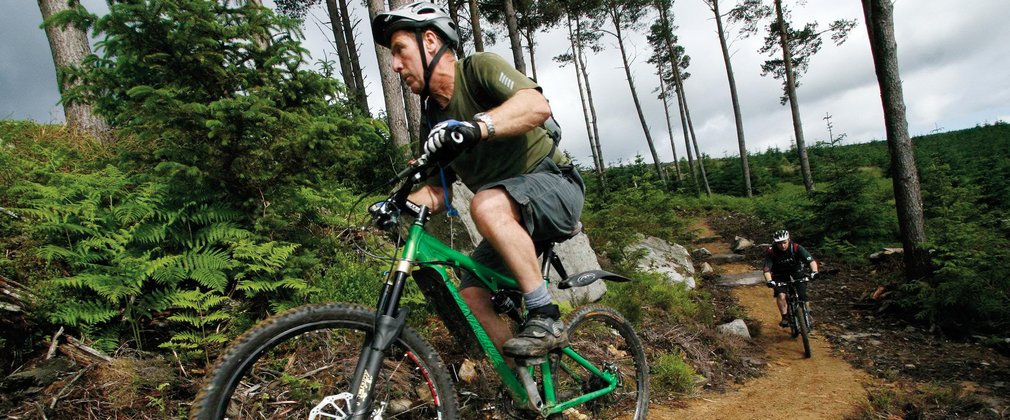 Bloody Bush trail
The combination of both Lonesome Pine and Bloody Bush MTB trails gives an impressive 33 km of red grade riding that provides riders with singletrack to the border to tie in with existing routes in Scotland.
To find out about mountain bike hire, contact our on-site hire specialists.
Trail information
Kielder Castle, Kielder, NE48 1ER
Red grade trails are suitable for proficient mountain bikers with good off-roading skills.