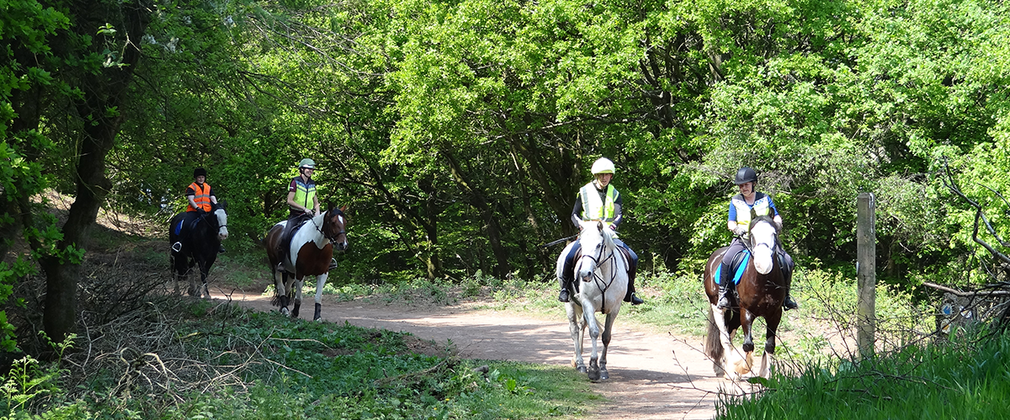 Horse riding at Kings Cliff
We welcome horses and riders alike at Kings Cliff, where you can explore the woodland on the network of forest roads which wind their way through a diverse and beautiful range of habitats. There is a bridleway running from the east to the west of the forest. We recommend OS Explorer 128 for public rights of way and forest roads.
You do not need a permit to ride in Kings Cliff. Horse riding is informal, there is no marked route. Please stick to surfaced tracks.
For more information on our facilities, opening times and contact details, please see our visitor information.
Activity information
Kings Cliff, North Petherton, Bridgwater, TA6 6PF
This is a shared trail, please be aware of other forest users.
Please enter/exit the bridleway at: ST 2746 3258 and ST 2513 3202.
The bridleway is made up of stoned forest road.
There is limited roadside parking and turning space, we recommend accessing the wood on horseback.